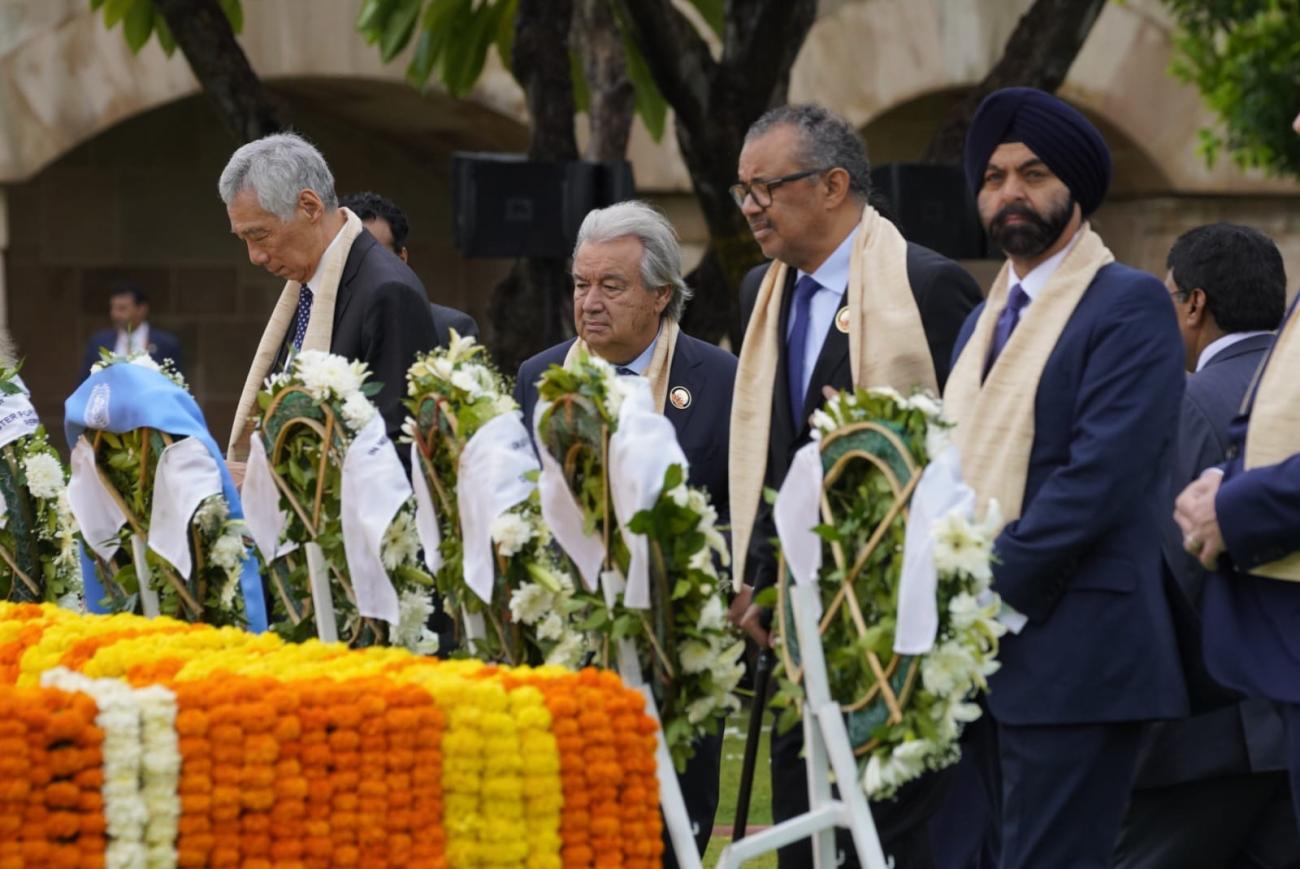 UN chief visits India to deliver appeal to world leaders
United Nations Secretary-General António Guterres has visited New Delhi on the latest leg of a whirlwind global tour to deliver a "simple but urgent appeal" to world leaders: come together to solve humanity's biggest challenges.
Ahead of the annual high-level week at UN Headquarters in New York later this month, the UN chief is travelling to Johannesburg, Nairobi, Jakarta, New Delhi and Havana to press the case for countries to step up and take concrete actions, especially in the priority areas of climate action and sustainable development.
"We have no time to lose. Challenges stretch as far as the eye can see," the Secretary-General told a press conference on the first day of a three-day stop in New Delhi centered on the annual G20 leaders' summit.
Mr. Guterres warned that the world was in a difficult transitional moment, faced with rising inequality and poverty and hunger levels and yet a distinct lack of global solidarity.
"We cannot go on like this. We must come together and act together for the common good."
G20 members adopted a declaration by consensus at the summit, which was held under the theme of "One Earth, One Family, One Future".
While in New Delhi, the Secretary-General addressed the UN Country Team's leadership, urging them to collaborate even further so that UN support to India is fully streamlined and integrated.
Mr. Guterres also held several bilateral meetings on the sidelines of the G20 summit and joined other leaders for a visit to Raj Ghat to pay his respects at a memorial for Mahatma Gandhi.
In recent weeks Mr. Guterres travelled to Johannesburg for the BRICS summit, to Nairobi for the Africa Climate Summit, and to Jakarta for the ASEAN Summit. Later this week he heads to Havana for the annual summit of the Group of 77 + China bloc of developing nations.
UN entities involved in this initiative