Our Team in India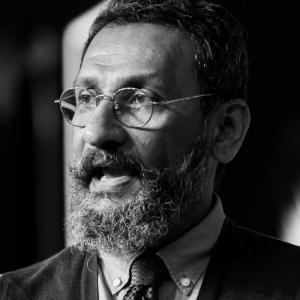 Anantha Kumar Duraiappah
MGIEP
Director
Dr. Anantha Kumar Duraiappah, is currently the Director at the Mahatma Gandhi Institute of Education for Peace and Sustainable Development (MGIEP)/UNESCO. He is an experienced environmental-development economist with more than two decades of experience at the international level.

Until May 2014 Prof. Duraiappah was the Executive Director of International Human Dimensions Programme (IHDP) hosted by the United Nations University, Bonn, Germany. From 2006 to 2009 he was the Chief of the Ecosystem Services and Economics Unit of the United Nations Environmental Programme (UNEP) in Nairobi, Kenya. Prior to joining the U.N, Prof. Duraiappah worked as an academic in universities in Singapore, Italy, and the Netherlands. Dr. Duraiappah received his PhD in Economics from the University of Texas in Austin, USA. He has recently been appointed to his present post to enable UNESCO achieve the transformative shift envisioned for the post 2015 agenda.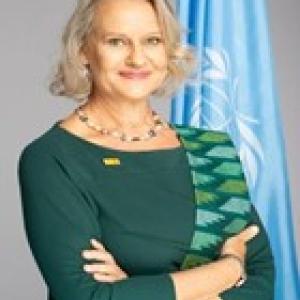 Andrea M Wojnar
UNFPA
Representative, India and Country Director, Bhutan
Ms. Wojnar, a US national, brings with her over 36 years' of experience in leading and administering development and humanitarian operations from grassroots to international levels. Prior to her appointment to UNFPA India, she served as the UNFPA Mozambique Representative and UNFPA Senegal Representative and Country Director for The Gambia. Before that, Ms. Wojnar occupied various leadership positions for the US Peace Corps, International Federation of Red Cross and Red Crescent Societies (IFRC), and the American Red Cross Society across 50 countries in Africa, Asia, and Latin America.

Ms. Wojnar holds Masters degrees in: Management from McGill University (Montreal, with studies at INSEAD France, Lancaster University UK, Indian Institute of Management Bangalore, LG Institute Seoul, and JAIST Kanazawa), and in Global Social Change & Development/Economics from the Johns Hopkins School for Advanced International Studies (Washington D.C.), and a Bachelor's degree with Honours from Wesleyan University, (Connecticut, USA).

She is passionate about using data and evidence to influence policy decisions that promote gender equality, empower women and girls, and ensure rights and choices for all.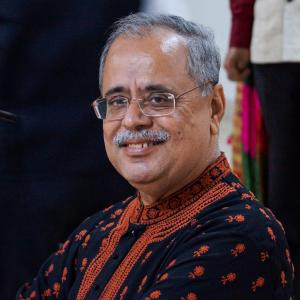 Atul Bagai
UNEP
Head of Country Office
Mr. Atul Bagai joined UN Environment's Ozone Action programme under the Montreal Protocol as the Regional Officer for South Asia in 2000 and served as Senior Regional Coordinator to build the capacity of subregional networks in Asia and enable them to meet the compliance targets under the Montreal Protocol. In that capacity, he spearheaded and led some innovative initiatives with the Executive Committee of the Multilateral Fund. For instance, he was instrumental in designing and developing synergies between Ozone Depleting Substance phase out and climate change in Maldives and Bhutan; green procurement policies in Mongolia taking into account phase-out of Ozone Depleting Substance as a legislation; a study of carbon credits and Ozone Depleting Substance destruction in Nepal; and, most recently, the hydro-chloro-fluoro-carbon phase-out plan for India that included energy efficiency and the cold chain.

Prior to joining UN Environment, Atul worked with the Government of India for 17 years in a number of senior positions such as Chief of Staff to two Ministers at the federal level (Ministry of Finance and Ministry of External Affairs) and to a Chief Minister at the provincial level. He also served as the Ozone Cell Director at the Ministry of Environment and Forests. Mr. Bagai, an Indian national, holds a Post-Graduate degree in History from the University of Delhi.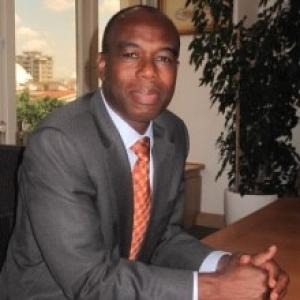 Auguste Tano Kouamé
World Bank
Country Director for India
Auguste, a national of Côte d'Ivoire, most recently served as the World Bank's Country Director for the Republic of Türkiye – where he led the expansion of the Bank's country program and deepened its support to Türkiye's climate agenda. Prior to this, he served as Director of the Department of Human Development and Economic Management in the World Bank Group's Independent Evaluation Group (IEG) from January 2017 to April 2019. He also held positions as Practice Manager in the Macroeconomics and Fiscal Management Practice of the World Bank, first in Latin America and Caribbean countries and then in the Middle East and North Africa regions.

From 2008 to 2014, he held the positions of Sector Manager for Economic Policy, Sector Leader, and Lead Economist in the Poverty Reduction and Economic Management Unit and served as acting Chief Economist for the MENA Region. From 2005 to 2008, he served as Assistant to the World Bank Group President.

Auguste took field assignments from 2002-05 as Senior Country Economist, based in Santo Domingo, Dominican Republic, and, subsequently, as World Bank representative in Haiti. He was a core team member of the World Bank's 1998/99 World Development Report on Knowledge for Development.

Prior to joining the World Bank as a Young Professional in 1996, he worked at the United Nations Development Program and taught Applied Economics in Côte d'Ivoire and France.

Auguste holds a graduate degree in applied economics from ENSAE-Paris and a PhD in economics from EHESS-Paris. He also attended a program in Economic Management at Harvard University.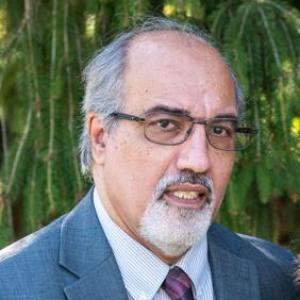 Aziz Elbehri
FAO
Representative ad interim
Mr Aziz Elbehri is a US national born in Morocco with over 30 years of professional experience in the field of agricultural and economic development, socio-economic and trade analyses, and food policy. Aziz has a Ph.D. in Trade and Development from Purdue University, two master's degrees in agronomy and agricultural economics from the University of Minnesota, and an Ingenieur d'Etat degree from the Institut Agronomique et Veterinaire Hassan II, Morocco.

Aziz served as an agricultural trade economist with USDA Economic Research Service for ten years, specializing in US and European Union agricultural policies. Since 2008, Aziz joined FAO as a senior economist specializing in Trade and Development and food policy issues based in the Trade and Markets Division at FAO in Rome. In October 2018, Aziz transferred to Bangkok Regional Office and has been serving as Senior Economic and Group leader of the Socio-economic Policy and Rural Development Stream at the FAO Regional Office for Asia and the Pacific in Bangkok. Aziz has a long track of excellence in agricultural policy, research and analyses, and development.

He has published numerous publications in peer-reviewed journal articles, special FAO reports, and chapters and edited several publications on trade policy, climate change and food security, agricultural markets and value chains, biofuels, gender economics, and more. Aziz was the lead author of the IPCC Special Report on Climate change and Land (issued in 2019).

Aziz has strong technical expertise in agrifood systems and socio-economics, trade and markets. Currently, Aziz is the lead technical coordinator for the FAO flagship Digital Village Initiative in Asia and Pacific and is leading the regional work on socio-economic and rural development, including the digitalization of agrifood systems, regional trade, trade facilitation, and digital trade in the aftermath of the COVID-19 pandemic and the Ukraine crisis.

Across his career, Aziz has lived, visited, and worked in 50 countries across all continents, including North America (United States, Canada), Latin America (Ecuador, Chile, Columbia), West Africa (Senegal, Guinea, Mali, Burkina Faso, Cameroun, Ghana), East and Southern Africa (Kenya, Tanzania, Zimbabwe), North Africa and the Near East (Morocco, Algeria, Egypt, Lebanon), Central Asia (Uzbekistan, I.R. Iran), South Asia (Bangladesh, Bhutan, India Nepal, Sri Lanka), South East Asia (Indonesia, Viet Nam, Cambodia, Thailand, the Philippines), and East Asia (Mongolia, R. of Korea, China).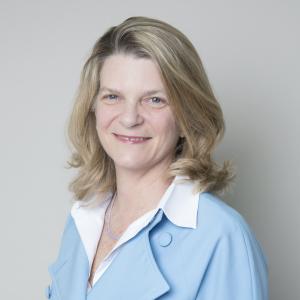 Cynthia McCaffrey
UNICEF
Representative
Ms. Cynthia McCaffrey assumed the role of UNICEF Representative to India in October 2022. She brings with her decades of leadership experience and expertise in championing the cause of children and women. She served in UNICEF Headquarters as Director, Office of Innovation, and Director and Chief of Staff of the Office of the Executive Director. Prior to India, Ms. McCaffrey was the UNICEF Representative to China.

As UNICEF Representative to India, Ms. McCaffery provides leadership and strategic direction of the UNICEF India Country Programme in achieving results for children. "India has made substantive progress for children, young people, and women over the past decades," said McCaffrey, "I look forward to building on UNICEF's strong partnership with the Government of India and working together across India to advance the rights of every child."

Ms. McCaffrey joined UNICEF in 2001 as a Senior Programme Advisor leading the relationship between the children's agency and the governments of the United States, Canada, and Ireland. Later she served as Senior Vice President at the U.S. Fund for UNICEF mobilizing support for UNICEF's work around the world.

Ms. McCaffrey's career in international development began with the International Rescue Committee in 1988. She served in the office of the U.S. Executive Director at the World Bank where she coordinated issues regarding Africa, debt relief, health, education and post-conflict. Prior to that Ms. McCaffrey served in a number of posts at the United States Agency for International Development including in the Office of the Administrator, the Center for Democracy and Governance and the Bureau for Legislative and Public Affairs.

Ms. McCaffrey was appointed a White House Fellow in 1995. She holds a Bachelor of Arts from Vanderbilt University and a master's in public policy from the University of Texas, LBJ School.

A national of the United States of America, Ms. McCaffrey spends her free time with her husband exploring new places, facetiming with her daughters at all hours and joining her sister to zoom into their brother's comedy shows.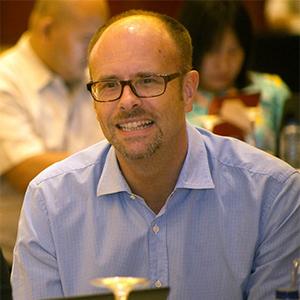 David Bridger
UNAIDS
Country Director
Mr David Bridger is currently completing a successful four-year tenure as the UNAIDS Country Director for the Independent State of Papua New Guinea and brings over 30 years of experience in health and HIV. He has served the Joint United Nations Programme on HIV/AIDS (UNAIDS) since 1998, with postings as Country Director in Sri Lanka and the Maldives (2006-12), Indonesia (2013-17) and as a Regional Programme Adviser (1998-2006) for the Asia Pacific Regional Office of UNAIDS based in Bangkok, Thailand.

Throughout his career, Mr Bridger has built substantial experience across policy and programming development along with broad contributions to advancing the organisation's technical work. He has utilised his skills to benefit government and civil society's contributions to the multilateral and bilateral spheres and, brought his practical expertise and leadership to support UN reform at the country level.

Prior to joining UNAIDS Mr Bridger worked with the Albion Street HIV Centre in Sydney, Australia. He was a member of their International Health Team where he worked and advised on their HIV support programme in Thailand. Earlier, Mr Bridger worked in media and publishing in Australia.

Mr Bridger has higher-level university qualifications in Psychology, Education and Knowledge Management. He is an avid walker and enjoys reading widely in history and biography when free time permits. Australian by birth, he also has extended family ties in New Zealand.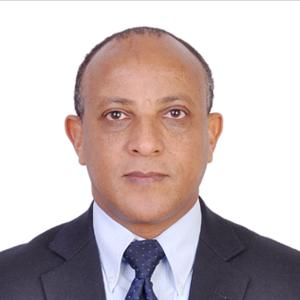 Elias Legesse
UNDSS
UN Security Adviser
Prior to his appointment in New Delhi, Elias Legesse Woldeyes served for three years as Field Security Coordination Officer (FSCO) of Balochistan Pakistan, serving from 2015 – 2018. Throughout his 16 years of service in the United Nations Department of Safety and Security (UNDSS), Elias Legesse engaged widely with UN Agencies, Funds, Programmes and Organizations as well as with International None and Governmental Organizations in a complex security environment.

Prior to this appointment Mr. Woldeyes served as the Regional Security Adviser (based in Beijing, China and covering Mongolia, Japan, Democratic People's Republic of Korea (DPRK), and Republic of Korea (ROK) from 2010-2015, FSCO North East Afghanistan from 2007 – 2010 and FSCO Lahore/Quetta Pakistan 2004 – 2007.

Before entering the United Nations Department of Safety and Security, Elias Legesse worked for 7 years in the US Embassy Ethiopia as a primary security adviser and 11 years in law enforcement and army. Since his graduation from the Ethiopian Police College and the German Police Academy, he has built a strong record of rapidly attaining managerial and operational positions within in the Ethiopian Police, Ethiopian National Army, an International Governmental Organization, as well as in the UN. Throughout his career, he has advanced within the professional ladder predominantly working his way up from the lowest position to one of the highest.

Elias Legesse is married and has two children.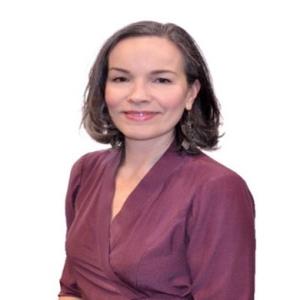 Elisabeth Faure
WFP
Representative and Country Director
Ms. Elisabeth Faure is a French national with more than 18 years of development and humanitarian experience in Asia, Africa, and Latin America. Prior to this, she served as Director of WFP's London Office which focuses on advocacy and expanding strategic partnerships including with the British Government, leading media outlets, parliamentarians, private sector, civil society, academia, and the policy community in the UK.

Elisabeth has served as WFP's Country Representative in Bolivia (2016-2019) leading a team of experts who provide policy advice and technical assistance to strengthen national capacities. The work focused on enhancing nationwide food based social protection systems for vulnerable groups and improving national emergency preparedness measures linked to extreme weather events.

Elisabeth also served as WFP Country Representative in Guinea (2012-2016) managing a team of over 300 staff and coordinating the large-scale humanitarian response to the Ebola epidemic. Leveraging new partnerships, WFP, and sister UN agencies, implemented development and peace building interventions for vulnerable communities during the recovery phase of the Ebola crisis.

Elisabeth's other roles include a secondment to the Office of the Special Envoy for the Tsunami Recovery, at the United Nations headquarters in New York, where she was part of a small team supporting Former United States President, Bill Clinton.

Elisabeth is a co-founder of the Humanitarian Women's Network (HWN) established in 2015. HWN is a grassroots online community comprised of more than 13,000 women. HWN seeks to create a safe environment where humanitarian women can flourish free from sexual exploitation, harassment, and abuse.

Ms. Elisabeth Faure has a master's degree (M.Phil.) in Latin American Studies from Oxford University and a bachelor's degree in Philosophy from The London School of Economics and Political Science. She is married with 3 children.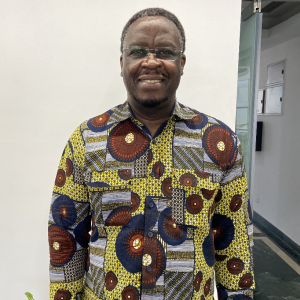 Hezekiel Dlamini
UNESCO
Officer-in-Charge and Adviser for Communication and Information for South Asia at the UNESCO New Delhi Cluster Office
Hezekiel Dlamini is the Officer-in-Charge and Adviser for Communication and Information for South Asia at the UNESCO New Delhi Office. Before joining UNESCO New Delhi, he worked with UNESCO in Paris, Nairobi, Accra and Harare and has more than 30 years of experience in supporting communication and information policies and practices in developing countries, especially in Africa.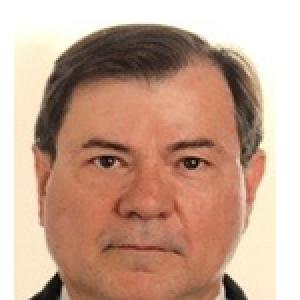 Luis E. Breuer
IMF
Senior Resident Representative
Mr. Breuer is the Senior Resident Representative for India, Nepal and Bhutan. Before this assignment, he was division chief of the ASEAN 4 division at the Asia and Pacific Department of the International Monetary Fund (IMF), which includes Indonesia and Philippines, and the IMF mission chief to both countries. In the IMF, Mr. Breuer has worked on a number of other countries, including Colombia, Korea, Thailand, led program negotiating missions to Honduras, Nicaragua, Peru, and Bolivia, and was central banking advisor in Bolivia.

Before joining the IMF, Mr. Breuer held a number of policy and academic positions, including Member of the Board of Directors at the Central Bank of Paraguay, where his responsibilities included supervising monetary operations and international reserve management, advisor to the Ministers of Finance of Bolivia and Paraguay, visiting assistant professor of economics at the University of Illinois, and advisor to Executive Director of the IMF. He holds a PhD in economics from the University of Illinois at Urban-Champaign.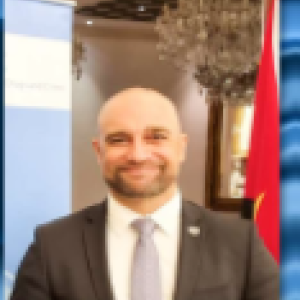 Marco Teixeira
UNODC
Representative - Regional Office for South Asia (ROSA)
Mr Marco Teixeira, a national of Portugal, has been appointed the new Representative of the United Nations Office on Drugs and Crime, Regional Office for South Asia (UNODC ROSA). He will assume his duties in India from 1 November 2022.

Within UNODC, Mr. Teixeira has led programme development and implementation, partnership building and resource mobilization efforts in various positions, including recently as i) Programme Coordinator (Head of Office in Mozambique and Malawi) in Maputo (from June 2021 to September 2022); ii) Senior Programme Officer with the Division for Treaty Affairs in Vienna leading the Global
Programme for the implementation of the Doha Declaration (Jan.2019-May 2021); iii) Programme Officer (Law Enforcement Expert) (2016-2019) in that same division; iv) Head, Organized Crime, Illicit Trafficking and Terrorism section in Regional Office for West and Central Africa, Dakar (2014-2016); v) Programme Coordinator in Liberia and Sierra Leonne (2013-2014); and vi) Law Enforcement Adviser in the Programme Office in Guinea-Bissau (2011-2012).

Before joining UNODC, Mr. Teixeira worked as a Police Operations & International Cooperation Adviser with the UN Special Political Mission UNIOGBIS (2010-2011). He also held various positions with the Portuguese Public Security Police, including: Head of administrative support to the Director of the Human Resources Department (2011); Media and Communications Coordinator during the Under 21 Championship - UEFA – Oporto (2006); Deputy Commander of Criminal Investigation Division; Trainer – Police, Incidents Negotiator – Negotiation Cell of Oporto Metropolitan Command (2004-2010); Commanding Officer of the 6th Criminal Investigations Police Station (2002-2004); and Commanding Officer of the Póvoa do Varzim Police Station (2000-2002).

Mr. Teixeira holds a Master's degree in Psychology from the Porto University in Portugal and a Bachelor's degree in Police Science, besides other post graduate courses.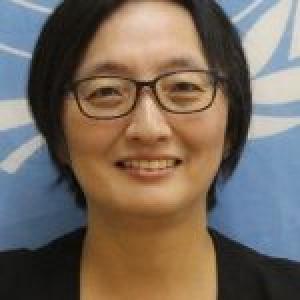 Mikiko Tanaka
UN ESCAP
Director and Head
Ms. Mikiko Tanaka is the Director and Head of ESCAP Subregional Office for South and South-West Asia Office, New Delhi effective 2 May 2022. Ms. Tanaka brings over twenty-five years of experience within the United Nations system. She most recently served as the United Nations Resident Coordinator in Guyana after working as the UNDP Resident Representative. As Resident Coordinator, she led strategic dialogues with the Government and brought coherence to the work of the United Nations Country Team for the implementation of the 2030 Agenda for Sustainable Development. She furthermore supported the conduct of its Voluntary National Review and consolidated socio-economic policy recommendations in response to COVID-19.

Prior to Guyana, Ms. Tanaka served as the UNDP Country Director in Yemen and Timor-Leste, UNDP Deputy Country Director (Programmes) Pakistan, UNDP Deputy Resident Representative in Benin as well as in several other capacities with UNDP at its headquarters as well as in China and Lao People's Democratic Republic. Before joining the United Nations system, she worked as project coordinator for a non-governmental organization in Thailand as well as in the financial sector in Japan.

Ms. Tanaka holds master's degrees in public policy and management from the University of London and in rural development management from the Khon Kaen University, and a bachelor's degree from the International Christian University.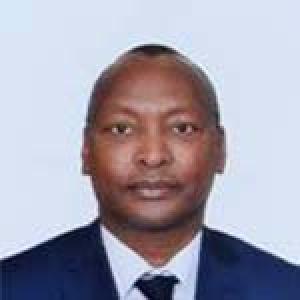 Oscar Mundia Githaiga
UNHCR
Chief of Mission
Mr. Oscar Mundia is the UNHCR Chief of Mission for India and Maldives. Mr Mundia joined UNHCR in 1993 and throughout his career has served in many field operations as well as UNHCR Headquarters, Geneva in various capacities. The operations covered include Uganda, Liberia, Tanzania, South Sudan, Ethiopia and Pakistan.

Between 2004 – 2005, Mr. Mundia worked on secondment to the Department of Peace Keeping Operations with the UN Mission in Liberia as a Special Assistant to the Deputy Special Representative of the Secretary General.

He has also served as a Senior Inspection Officer in Inspector's General Office; the Operations Manager; and later Deputy Director of Africa Bureau in UNHCR Headquarters, as well as Head of UNHCR Office in Peshawar, Pakistan and for a short period of time as Regional Representative a.i for the UNHCR Southern Africa operations.

From 2018 until his assignment to India as Chief of Mission, he worked as the Senior Solutions Coordinator, Bureau of Africa at UNHCR Headquarters.

Mr. Mundia holds a Master's degree in Management from Thunderbird – American Graduate School of International Management in the USA; and a Bachelors' in Political Science at the University of Nairobi, Kenya.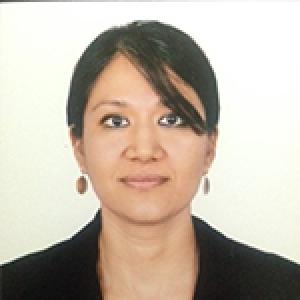 Parul Agarwala
UN-Habitat
Country Programme Manager
Ms Parul Agarwala is an urban development practitioner with experience in strategic policy analysis, land use and spatial planning, housing and economic development. She has worked in Afghanistan, Bangladesh, Bhutan, India, Palestine, Philippines, Sri Lanka, and the United States. During her tenure with UN-Habitat, Ms. Agarwala has worked on promoting the New Urban Agenda and Sustainable Development Goals into the national policy frameworks on urban development, housing and informal settlements in the South Asia Region.

She has been instrumental in fostering livelihoods and people-centered approaches as Programme Manager of the Government of Islamic Republic of Afghanistan's flagship initiative, "Clean and Green Cities" project in twelve cities. Her major contribution to the evidence-based policy propositions and knowledge products, including, "Urban National Priority Programme" and "Future of Afghan Cities," a land use atlas of more than 35 strategic urban areas, have shaped the urban ministry's agenda in Afghanistan.

Prior to UN-Habitat, Ms. Agarwala has worked as a City Planner in the New York City Department of City Planning, where she gained hands-on experience in translating policy guidelines into zoning regulations for legislative enforcement of city-wide and neighborhood-level initiatives. Ms. Agarwala has also worked with the World Bank's Global Practices of Urban, Rural, Disaster Risk and Social Development, and Water Practice based in Washington DC. In this capacity, she worked on several multi-sectoral operational projects and analytical work encompassing regional economic development, urbanization, urban renewal and transformation, land and housing, and governance in South Asia.

Ms. Agarwala has a Master of Public Administration degree from Columbia University, School of International and Public Affairs in New York, USA, and a Master of Planning degree from University of Southern California, Los Angeles, USA.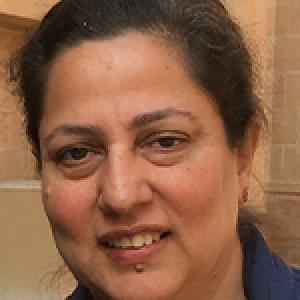 Dr Preeti Soni's leadership and experience spans over a wide range of fields including policy analysis, strategic planning in the areas of environment, climate change, energy, technology and sustainable development and programme implementation.

Dr Soni served as the Chief, Climate Change, Resilience and Energy Programme at UNDP in India from 2018 to June 2021. She worked with UNDP India from 2004 and held multiple positions of Assistant Country Director and Head (Energy and Environment), Advisor (Climate Change), and the Resource Person for the UN Solution Exchange Environment Community. She was instrumental in developing several strategic programmes and partnerships and overseeing their implementation at UNDP. Prior to UNDP India, she worked with The Energy and Resources Institute (TERI) in New Delhi.

She holds a PhD in Environmental Economics and Climate Policy from the Institute of Environmental Studies, Vrije University, The Netherlands and a Masters in Economics from Delhi School of Economics, Delhi University, India.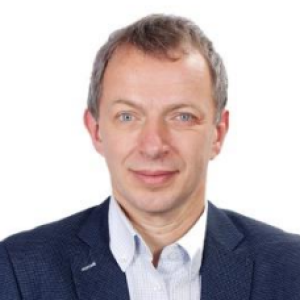 Rene Van Berkel
UNIDO
Representative
René VAN BERKEL (PhD) assumes responsibility for the Regional Office of the United Nations Industrial Development Organization (UNIDO) in India, which covers India, Afghanistan, Bangladesh, Bhutan, Maldives, Nepal and Sri Lanka. René has over 28 years professional experience in the areas of environment, industrial productivity and responsible business conduct particularly in emerging economies in Asia and elsewhere. He holds a strong track record of programme and strategy formulation and project development, management, implementation and evaluation, at national, regional and local levels covering manufacturing and related processing and service sectors.

From June 2015 to February 2017, he served as Chief Technical Advisor for UNIDO's Resource efficient and Cleaner Production (RECP) programme in Indonesia. RECP is aimed at improving the productive use of natural resources, leading to minimization of wastes, which in turn contributes to health and well-being, with competiveness benefits. He supported the national implementation partners and government counterparts to scale up and mainstream RECP, through technical and strategic inputs for training, assessment, advocacy and policy development, in particular in the food processing, textile and garment and tourism sectors and industrial parks.

From 2008 to 2015, he was Unit Chief (Cleaner and Sustainable Production) at UNIDO headquarters in Vienna. He provided oversight for the global RECP programme, guided the establishment and operation of the global RECP network and initiated thematic work on eco-industrial parks and RECP methods and tools. He also designed and managed national RECP programmes in Albania, Indonesia and Myanmar and regional RECP demonstration programme in the EU's Eastern Partnership region (Armenia, Azerbaijan, Belarus, Georgia, Moldova and Ukraine).

From 2008 to 2015, he was Unit Chief (Cleaner and Sustainable Production) at UNIDO headquarters in Vienna. He provided oversight for the global RECP programme, guided the establishment and operation of the global RECP network and initiated thematic work on eco-industrial parks and RECP methods and tools. He also designed and managed national RECP programmes in Albania, Indonesia and Myanmar and regional RECP demonstration programme in the EU's Eastern Partnership region (Armenia, Azerbaijan, Belarus, Georgia, Moldova and Ukraine). He was also key resource on green industry policy, low carbon and climate resilient industry and corporate social responsibility, in particular in Vietnam and elsewhere in SE Asia and China.

Between 2006 and 2008, he was an independent consultant in eco-efficiency, industrial ecology, technology transfer and innovation. From 1999 to 2006 he was Australia's first full professor of Cleaner Production at Curtin University of Technology in Perth. During this time he established an applied research and teaching programme in cleaner production and industrial ecology. He also cemented innovative partnerships between government, business and civil society aimed at fostering sustainable industrialization, in sectors as diverse as minerals processing, manufacturing and services. From 1989 to 1999 he held various research and leadership positions at the University of Amsterdam, The Netherlands. During this period he served extensively as a resource person to UNIDO, UNEP and other international organizations to support the first large scale applications of waste minimization in small scale industries in emerging economies in India and China.

Dr Van Berkel is a Dutch national and holds a PhD in Environmental Science from the University of Amsterdam.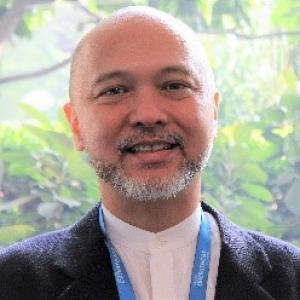 Roderico Ofrin
WHO
Representative
Dr Roderico H Ofrin is the WHO Representative to India beginning July 2020. With a rich experience of over two decades in public health, mostly in WHO's South-East Asia Region, Dr Ofrin has extensive experience and expertise on the multiple critical issues impacting health of people in the 11 Member countries, including India.

Before taking up his current position, Dr Ofrin was the Regional Emergencies Director for WHO South-East Asia Region providing strategic technical guidance and operational leadership to the ongoing response to the global COVID-19 pandemic across the Region.

Associated with WHO since 2002, Dr Ofrin has served in multiple roles starting as a Public Health Officer in a war-ravaged island nation of Timor-Leste, assisting in setting up of its health systems.

A major part of his career has been in the public health emergencies programme. From being involved in the response to the Indian Ocean Tsunami, a mega disaster that severely impacted multiple countries of WHO South-East Asia countries, Dr Ofrin went on to lead WHO's response on the ground during major events such as the 2015 massive earthquake in Nepal, the ebola outbreak in Liberia, cyclone Nargis in Myanmar and most recently the Rohingya crisis.

Working in a Region prone to emergencies, Dr Ofrin significantly contributed to several innovative measures for strengthening emergency preparedness and response in the Region, that were later replicated globally. The South-East Asia Regional Benchmarks for emergency preparedness and response and the South-East Asia Regional Health Emergency Fund (SEARHEF), are among the notable ones.

As Director Emergencies programme for the Region, Dr Ofrin gave a fillip to the flagship programme on reversing antimicrobial resistance (AMR) and 'One Health' Regional Tripartite (FAO-OIE-WHO) initiative.

Leading Non-Communicable Diseases and Environmental Health Department during a brief stint in 2015, he worked with several teams across the Region on climate change, tobacco control, food safety, health promotion, nutrition and injury prevention.

Born in 1968 in the Philippines, Dr Ofrin holds a Doctor of Medicine from the University of the Philippines; and a Master's in Public Health from Hebrew University Hadassah, Israel.

Dr Ofrin was conferred the Director General's Reward for leading Nepal Earthquake Response and Recovery.

To his credit are numerous publications that he has authored and co-authored on emergency and preparedness and risk management.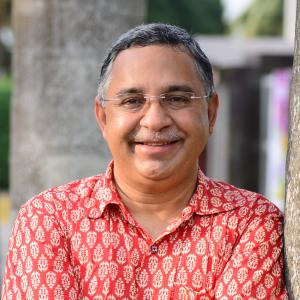 A results-driven development professional, Sanjay Awasthi has extensive experience in a wide variety of development and humanitarian interventions involving rural livelihoods, health, nutrition, HIV & AIDS, WASH, education, land rights, multistakeholder engagements and partnerships. A large part of his career has been associated with the capacity building and empowerment of communities, community-based organisations (CBOs) and NGOs. Core strengths in networking with different communities, NGOs, donors and government as well as improving programme quality and staff morale.

Previous to joining the International Organisation for Migration, Sanjay Awasthi was country head for Landesa India, an organisation working to secure legal land rights for world's poorest families. He was Country Director of VSO, a UK based voluntary organisation, in Ghana. He has worked with Oxfam South Sudan, Malawi, Ethiopia and Sudan for about six years focusing on public health programmes, drought impact assessment and as country director. Mr Awasthi is a Masters in Sociology and an M Phil in Social Medicine and Community Health.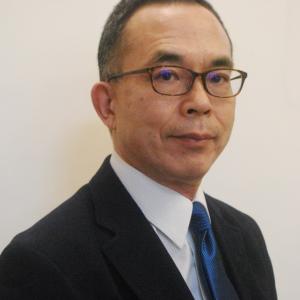 Satoshi Sasaki
ILO
Officer-in-Charge
Satoshi Sasaki is Deputy Director for the International Labour Organization (ILO) Decent Work Team for South Asia and Country Office for India, since August 2018. He has worked for the ILO for over 21 years progressing through specialized technical areas i.e. enterprise development, entrepreneurship, local economic development, crisis response; including managing ILO units and departments.

He has extensive experience working for Government, International Technical Agencies and the UN. Apart from working in his home country of Japan, he has worked in various countries, including Solomon Islands, the Philippines, Bangladesh, China, Thailand and Fiji.
Mr Sasaki obtained a Bachelor of Arts in Humanities from the College of Liberal Arts, International Christian University in Tokyo, before attaining a Master of Science in Economics (Social Development Planning & Management) from the University of Wales, Swansea in UK.
He currently resides in New Delhi, India with his wife and son.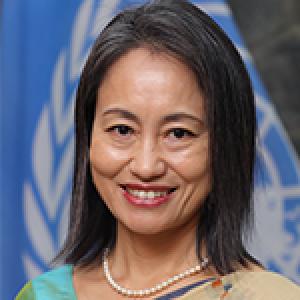 Shoko Noda
UNDP
Resident Representative in India
Ms. Shoko Noda (Japan) is UNDP Resident Representative in India. Previously, she was the UN Resident Coordinator and UNDP Resident Representative in Maldives. Ms Noda was pivotal in taking forward the development agenda of the Maldives in a politically fluid and charged context. Effectively engaging key national political interlocutors, she has coordinated analysis, engagement and diplomatic action, in addition to strong resource mobilisation at a crucial transitional post-elections phase. She is a strong advocate for gender equality and climate action.

Before that, Ms Noda was UNDP's Country Director in Nepal from 2011 to 2014. She was UNDP Deputy Resident Representative in Mongolia from 2006 to 2011 and Recovery Coordination Advisor to the UN Resident Coordinator in Pakistan from late 2005 to 2006. From May to October 2005 Shoko served with the UN Mission in the Democratic Republic of Congo as Chef de Cabinet to the Deputy Special Representative of the Secretary-General. She worked in the HQ as Programme Specialist to the Administrator from 2002 to 2005. She was Assistant Resident Representative in the Federal Republic of Yugoslavia (2001-2002) and joined UNDP as a JPO where she served in Kosovo (2000-2001) and Tajikistan (1998-2000). Ms Noda's working career began in 1995 when she was Researcher in the Behavioural Sciences Department with Mitsubishi Research Institute Inc. in Tokyo.

Ms Noda holds a B.A. and an M.A. in Political Science from Keio University, Japan.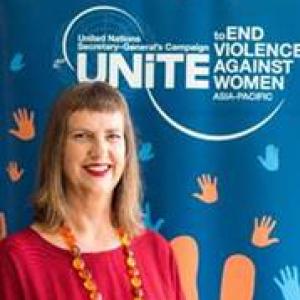 Susan Ferguson
UN Women
Representative for India
Susan Ferguson joined UN Women in 2017, after a long career in international development. She has lived and worked in South Africa, Solomon Islands and Papua New Guinea, where she has lived for 12 years. Susan has experience working in grass roots development agencies; establishing and managing social services; working within Local, State and Federal Government in Australia on social policy and social programmes. Her diverse career is spanned by the themes of gender equality and social justice.

Susan is a development practitioner and is proud to have been part of UN Women, working to achieve the mandate of equality for women and girls in different countries.

Susan, a national of Australia, has a Master's degree of International and Community Development and has 4 girls. She wants them to grow up in a just world where their contributions are valued and respected.
Ulac Demirag
IFAD
Country Representative
Ulaç Demirag has over 20 years of experience in Sub-Saharan Africa in the area of rural and agricultural development. His professional expertise includes community-driven development, rural finance, agricultural value chain, private sector development, and natural resources management. He joined IFAD in 2002 and managed the country programmes in Equatorial Guinea and Chad (2006-2007), Guinea (2008-2009) and Ghana (2010 – 2015), Ethiopia, Eritrea and South Sudan (2016-2020) before moving to his current role.

He holds a PhD in Geography from the University of Heidelberg, Germany (2002). His academic background is coupled with extensive experience in leading interdisciplinary research in West Africa, with several publications in the fields of climate change, development economics, centred on agro-pastoral and small-holder farmers' livelihoods.