Story
Interview with Soumalya Mukherjee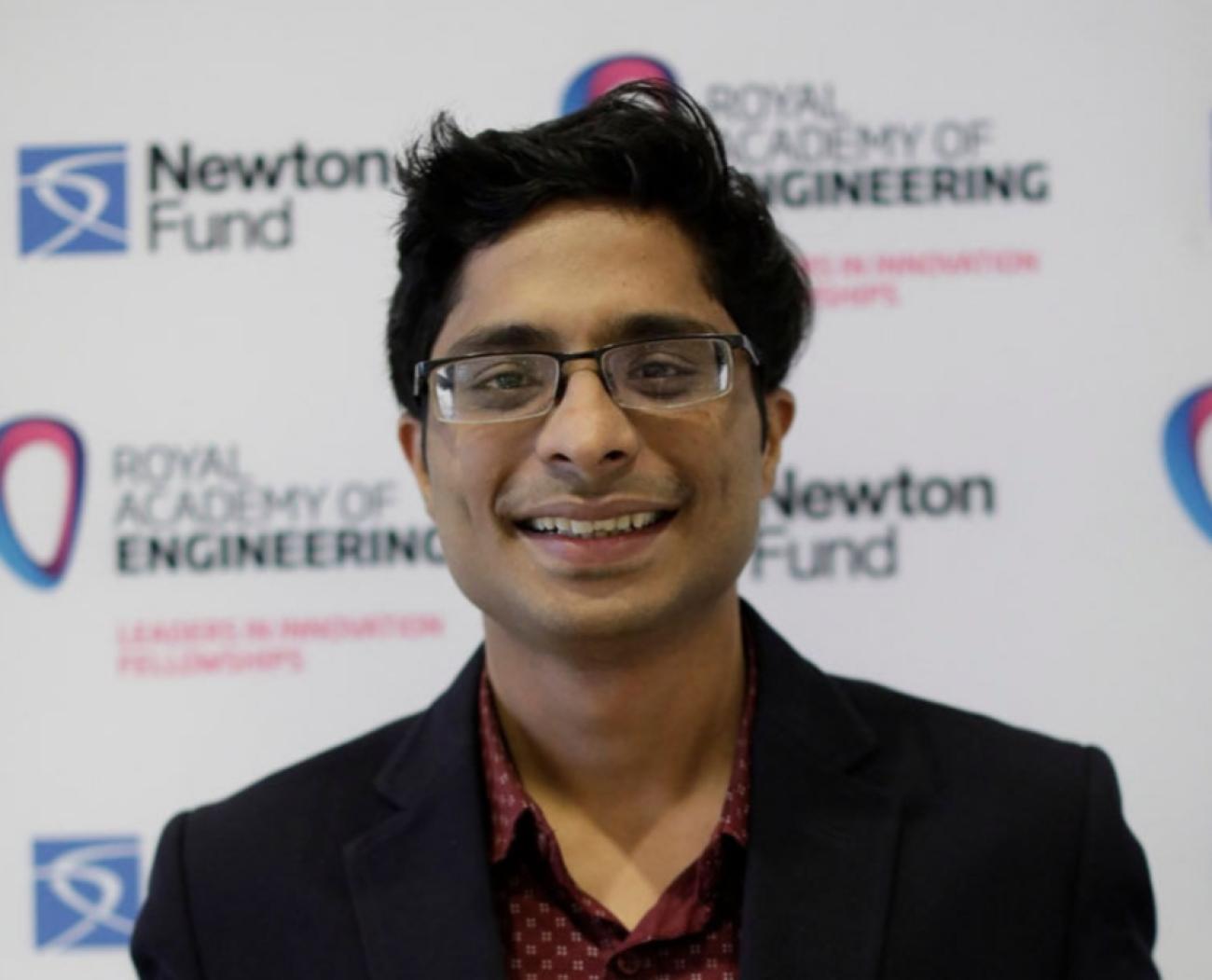 'We are reducing India's carbon footprint'
How did you set up Tan90 Thermal Solutions?
It all started during my third year of PhD at IIT Madras. Rajnikant Rai [co-founder of the start-up] was my lab mate with a good hold on chemical synthesis. We found that farmers were suffering from a loss of produce owing to the lack of cost-effective cold storage solutions and decided to look at that. I work on nanoparticles and Rai on chemicals. We decided to go for phase change materials (PCM). At the market place we heard that it takes about 18 hours for PCMs to get frozen and be used for preservation. So, we worked on reducing the freezing time for PCMs so that our panels were economical and preserved horticulture products for a longer period.
What was the role of UNIDO?
We were a clean technology company and decided to participate in competitions to win cash prizes and take our idea forward. Then we came across the Facility for Low Carbon Technology Deployment (FLCTD) programme, implemented by UNIDO. In 2019, we won the Innovation Challenge held by FLCTD — an open award competition calling for innovative solutions.
One of the major problems that we had faced was taking the Tan90 boxes to the market. Customers were not willing to pay for a new product, though they were willing to try it out. FLCTD provided financial assistance of about ₹3 million to conduct free pilots for a year. 
The FLCTD team did the project due diligence and also did hand-holding. The team from UNIDO helped us to understand the needs of the market segments that we were targeting.
Our journey was steady but challenging. And UNIDO helped us to progress.
What was the outcome of the initiative?
We got lots of feedback from the market that made Tan90 Thermal what it is today. Initially, we had a PCM for only a single temperature range. However, the market was in need of PCMs for a varied temperature range and we expanded our offerings. We also optimised and fine-tuned the box size and the PCM panels. 
Now we have about 10-15 major retailers across the nation using our products for last-mile or mid-mile transportation.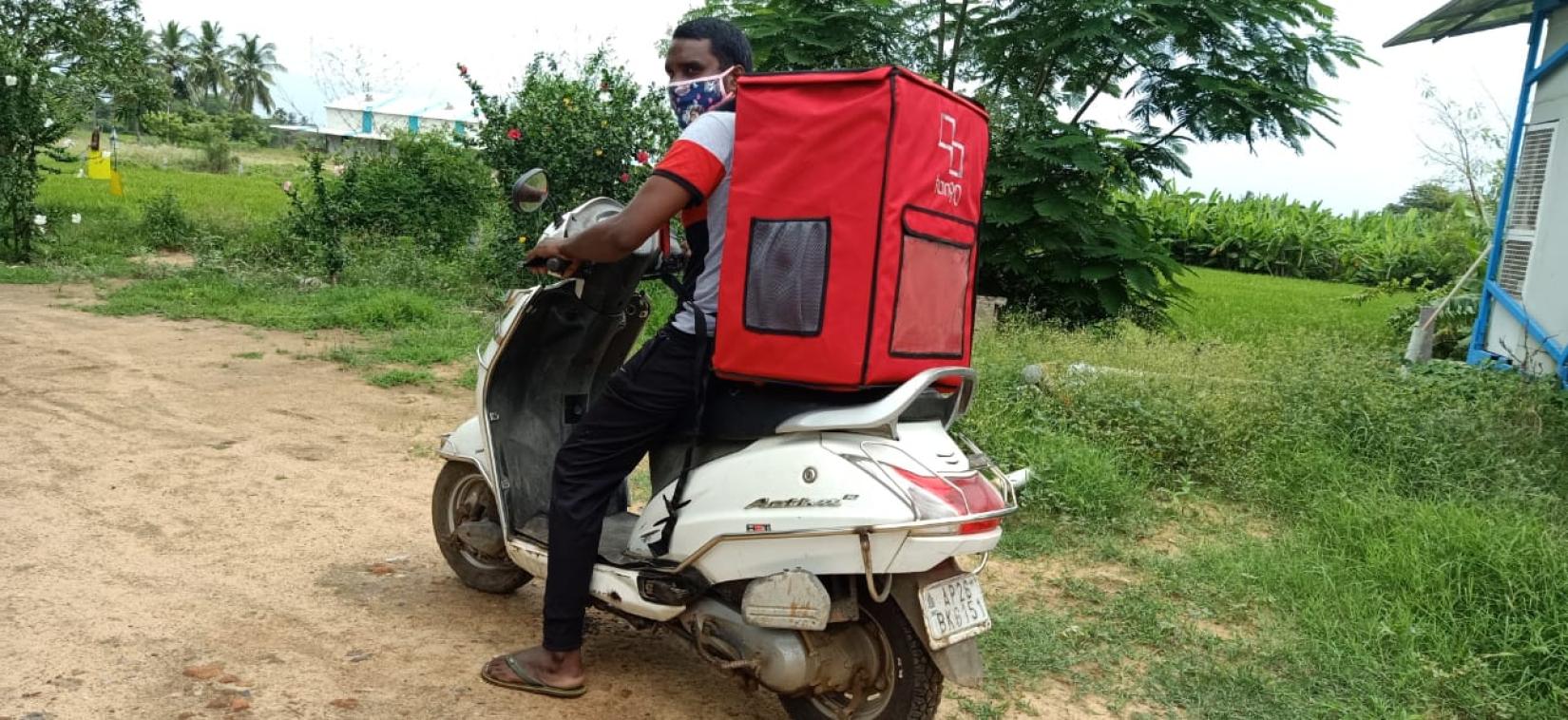 What kind of a role does the private sector have to play in mitigating climate change?  
The private sector has a huge role to play in mitigating the impact of climate change. The public-private-partnership (PPP) mode can help in a big way. 
While the public sector or the government concentrates on project implementation, innovation comes from the private sector, such as solar-powered cold storages.
In Tamil Nadu, we have partnered with the state government and have given our products to Farmer Producer Organisations (FPOs). Similarly, we are working with 10 FPOs in Andhra Pradesh and Telangana. We are also working with the Shri A.M.M. Murugappa Chettiar Research Centre.
How did you meet your funding needs?
We participated in various business idea competitions and won prizes. We also got grants from the government and others based on our business idea. 
An investment of ₹20 million was raised from grants, prize money and private equity. Tata Trust-backed Social Alpha and the Centre for Innovation, Incubation and Entrepreneurship, Indian Institute of Management Ahmedabad also funded us.
We are also raising about half a million dollars for research and development of new products for Indian and South East Asian markets. We are looking at moving into the pharma segment. We will also set up plants in Hyderabad, Delhi and Mumbai to cater to those markets as transporting the PCMs is uneconomical.
You had to tone down your box prices…
Pricing is an interesting topic. It is a tug-of-war between the value offered by the product and what the customer is willing to pay. Our competition is ice or dry ice. We have to compete against the low value product. Initially our price point was higher, but it was later aligned with the competition.
How does Tan90 Thermal contribute to sustainable development?
We are working towards achieving four of the 17 Sustainable Development Goals — zero hunger, affordable clean energy, responsible consumption and production, and climate action.
Climate change is real. Temperature levels are increasing. This will increase the demand for cooling solutions which in turn will hike the demand for energy. We are now working on a solution for the heating, ventilation and air conditioning (HVAC) segment. 
Our new PCMs will be integrated with certain devices to give the desired results — for instance reduction in room temperatures. This will be useful for data centres and other applications. In the case of solar cells, proper thermal management is important and the current water-based solutions are costly. We have a PCM for this segment and are testing it out.
We see Tan90 Thermal not just as a cooling company but a thermal management company. Cold storage is a small part of our overall plans. We are reducing India's carbon footprint.
Credits:
Writer: UN/Nitya Varadarajan/Word Wide Media
Photographs: Kannan Srinivasan (Tiruvallur) and Word Wide Media (Chennai)
UN entities involved in this initiative
UNIDO
United Nations Industrial Development Organization