Story
Mainstreaming education on integrity, peace, SDGs and health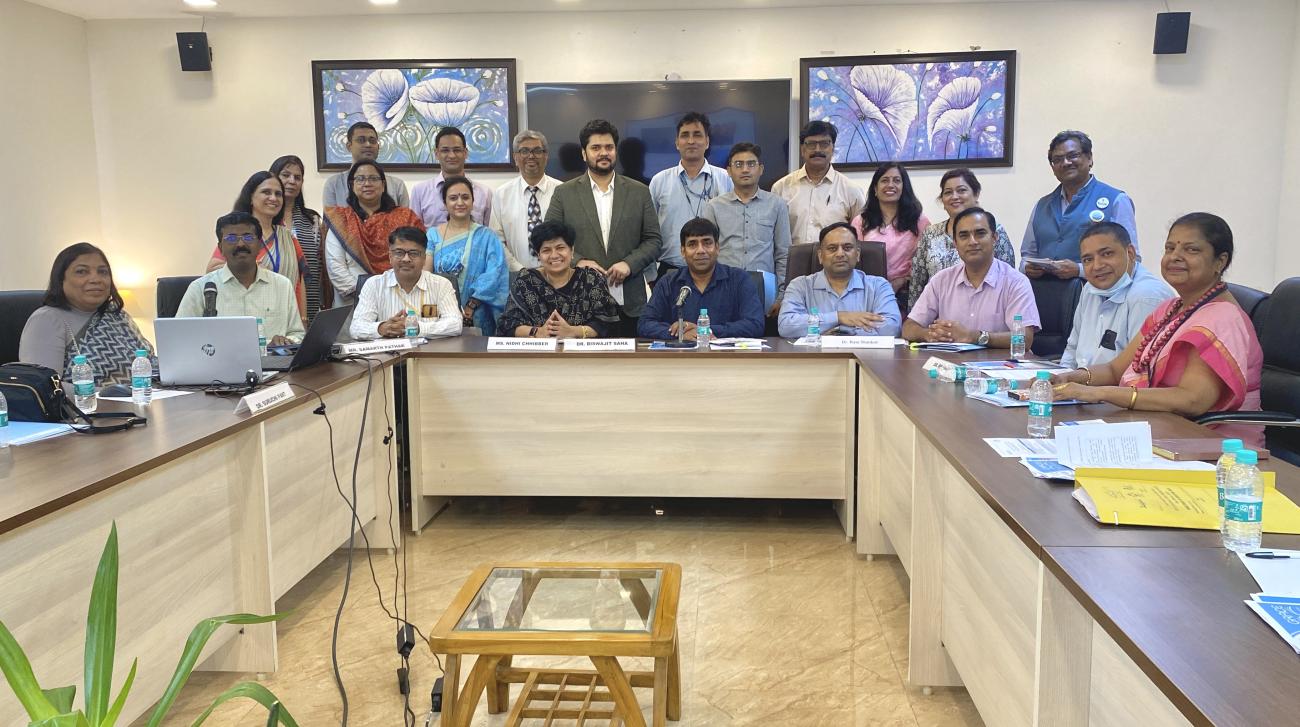 Equipping young people on the Global Goals, peace, crime prevention, integrity and ethics, drug use prevention and responsible citizenship is an imperative.
Youth, children and adolescents comprise the core of India's 1.3 billion strong population. About 27.3 percent of the country's population is between the ages of 15-29 years. At 253 million, India also is home to the world's largest adolescent population (aged between 10 and 19 years). This means, every fifth person in India, is an adolescent.
It is essential to engage this young population with education and activity-based learning, not only on academic, professional and vocational skills, but also on life skills that concern society at large—and on which their actions matter. Equipping young people on the Global Goals, peace, crime prevention, integrity and ethics, drug use prevention and responsible citizenship is an imperative.  This is also reflected in India's National Education Policy 2020, which champions a vision to "develop knowledge, skills, values, and dispositions that support responsible commitment to human rights, sustainable development and living, and global well-being, thereby reflecting a truly global citizen."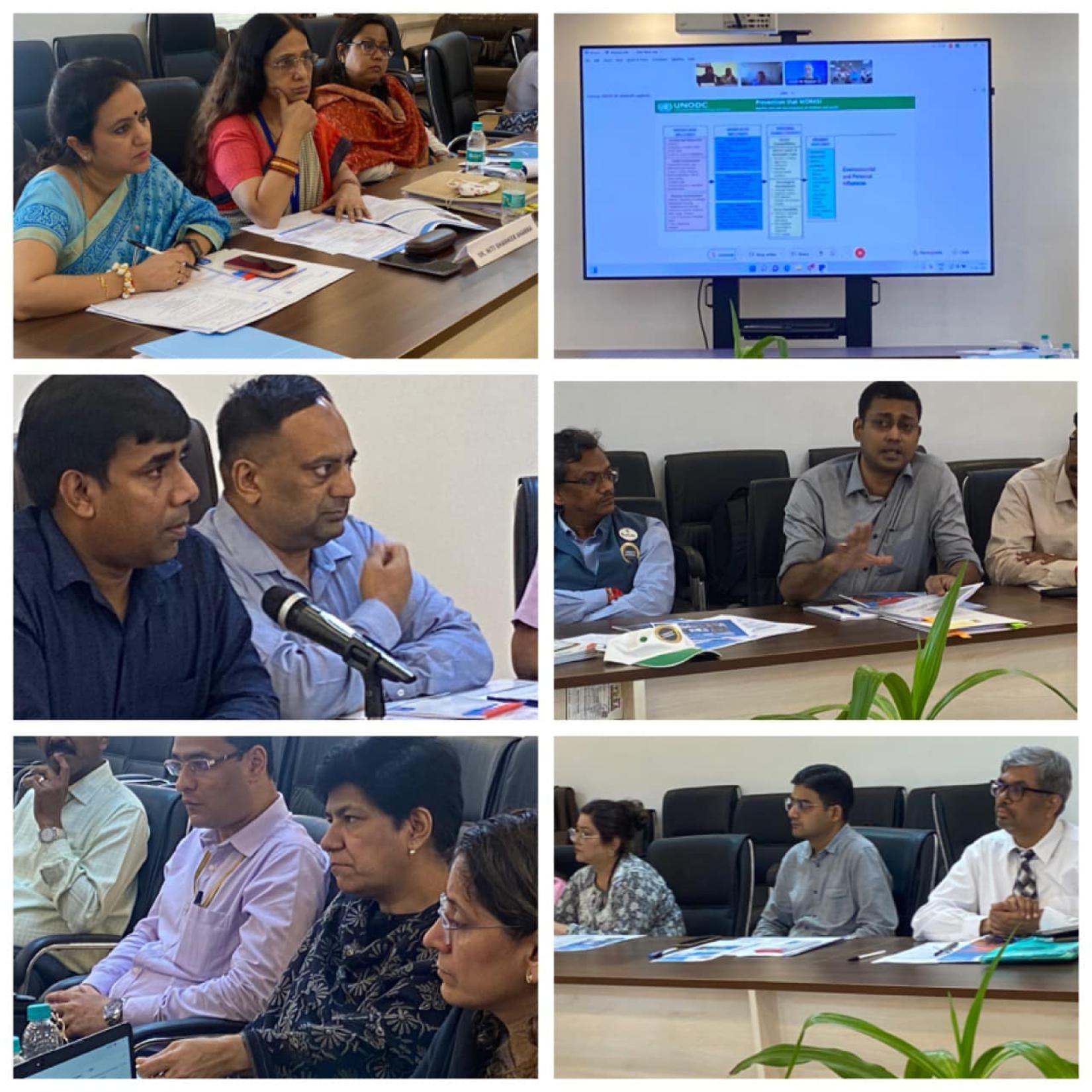 Reflecting on these aspects, the Central Board of Secondary Education (CBSE), Government of India, in partnership with the UNODC Regional Office for South Asia, hosted a consultation with key government institutions on 'Mainstreaming education on integrity, peace, SDGs and health: Empowering Youth, Educators and Families,' on the occasion of the International Youth Day.
The consultation was attended by key functionaries, officials and experts from the Ministry of Tribal Affairs, Ministry of Panchayati Raj, the Delhi Directorate of Education, NITI Aayog, National Council on Educational Research and Training (NCERT), National Council on Vocational Educational Training (NCVET), the National Institute of Open Schooling (NIOS), Kendriya Vidyalaya Sangathan (KVS), the National Anti-Doping Agency and Sarvodaya Vidyalayas, among others.
Chairing the dialogue, Dr. Biswajit Saha, Director (Skills and Training), CBSE, called for multi-stakeholder collaboration on education-focused crime and drug use prevention efforts.
"Constructive cooperation between government bodies, civil society and communities is essential to integrate education on peace, crime prevention, drug use and SDGs in schools. Efforts to promote student engagement on these themes is envisioned under the National Education Policy 2020, and we welcome efforts to complement and strengthen it. With this joint CBSE-UNODC consultation, the aim is to enhance cohesion among government agencies and seek recommendations to promote peace, integrity, health and safety through education," he said.'
Discussions at the consultation focused on enhancing cooperation to engage students, educators and families on Global Goals, health, integrity and crime prevention. Participants emphasised a whole of society approach to empower young people through education.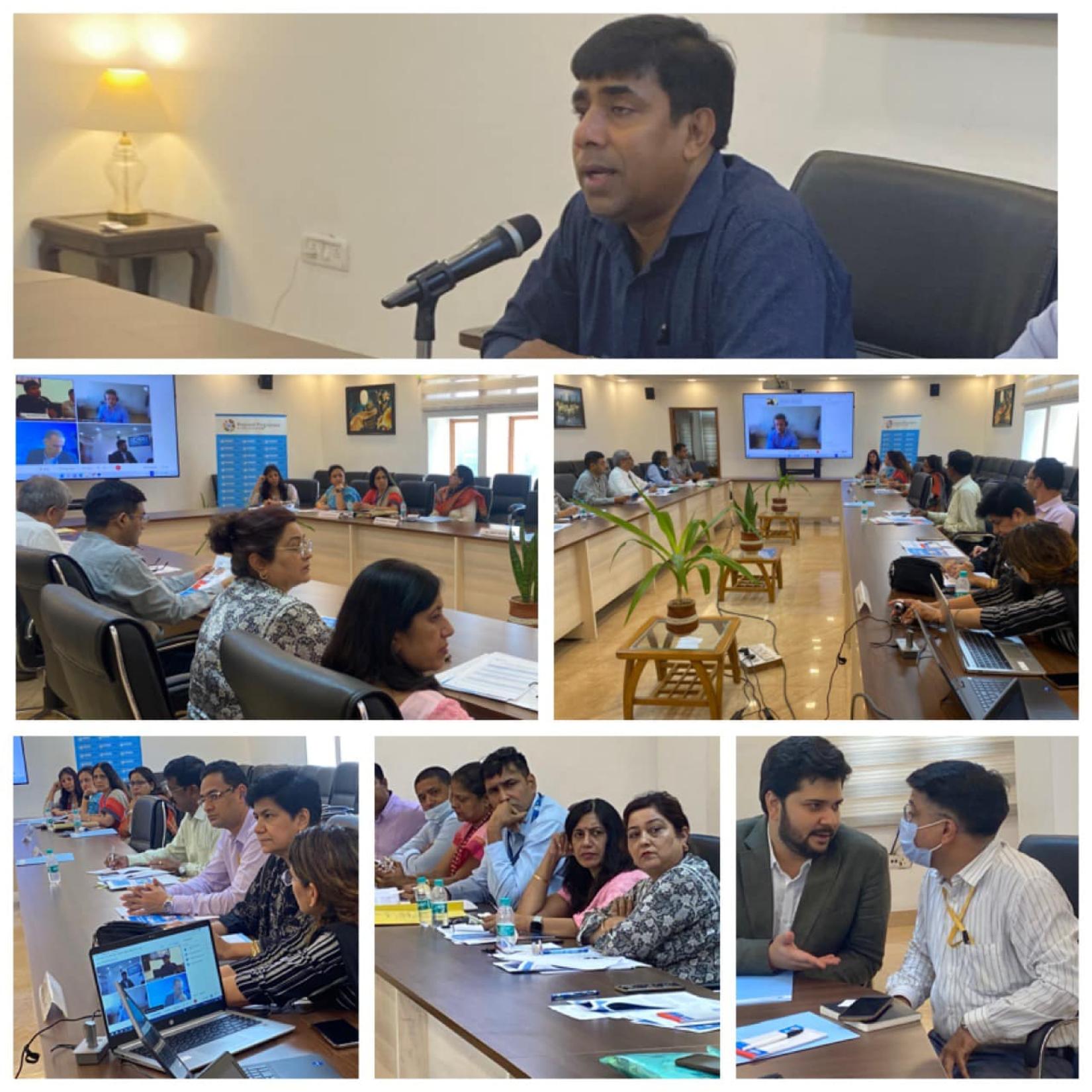 In her opening remarks, Dr Suruchi Pant, Deputy Representative, UNODC Regional Office for South Asia, highlighted the need for stronger cooperation and coordination to counter the drug problem.
"Young people have a right to know what risks, challenges, and vulnerabilities surround them. For this, education must enable them to act as responsible citizens with integrity, empathy and a sense of purpose. UNODC stands ready to support and complement government efforts in this direction, to equip educators and engage young people effectively. Prevention is key, when it comes to addressing drugs and crime," she said.
In the consultation, UNODC experts presented and showcased good practices in immersive activity-based learning and tools/initiatives aimed at engaging students, educators and parents through education--the Global GRACE Initiative, the Family Skills Programme and the Lockdown Learners series--to the participating government bodies.
Presenting an overview of drug use prevention initiatives for schools, Dr. Wadih Maalouf, Programme Manager, UNODC said, "Prevention as per the UNODC standards focuses on strengthening the social, emotional and cognitive skills in youth at different ages of development and accounting for gender differences. This is either through directly building youth skills or through raising the competencies of social institutions supporting them. This approach prevents many negative social and health consequences and supports healthy and safe development of youth in line with the SDGs."
Introducing the tools, resources and initiative developed under the GRACE (Global Resource for Anti-Corruption Education) Initiative, Mr. Alex Petkov, Associate Crime Prevention and Criminal Justice Officer, UNODC, said, "UNODC promotes the role of youth as agents of change and their capacity to respond to corruption through innovation, technology and social entrepreneurship. Our global GRACE initiative creates a culture of rejection of corruption among children and youth by harnessing the transformational power of education and partnerships."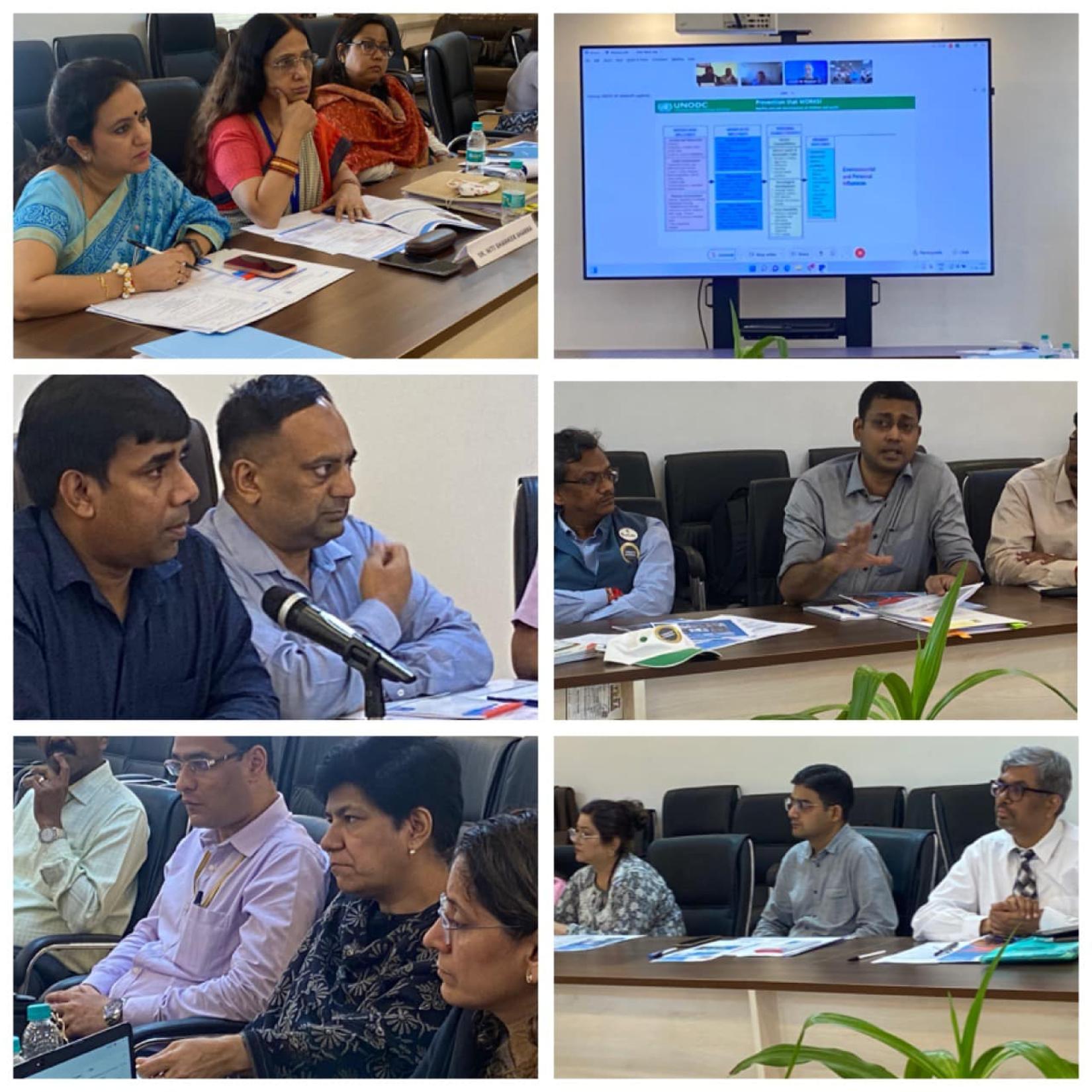 Briefing the participants on UNODC's recent and planned initiatives in the area of education, Mr. Samarth Pathak, Communications Officer, UNODC Regional Office for South Asia, said, "Integrating integrity, peace and SDGs in the classrooms can help the society fight against social divides, crime, exploitation and drug use. But this requires innovative approaches, mentorship and continuous, creative, classroom engagements, imparted in a format and setting that the students can relate to. Only then can students imbibe these values, champion these themes, and become catalysts of change. This lies at the heart of what we do at UNODC."
Actionable recommendations were sought from the participants, to effectively incorporate integrity, crime prevention, SDGs and health in the school educational framework, in line with India's National Education Policy 2020. The recommendations will feed into UNODC's planned activities for student engagement and educators' capacity building for implementation in India. 
Through the consultation, avenues for joint cooperation were identified and explored between the participating institutions and UNODC. The focus was on leveraging education and activity-based learning to strengthen integrity and ethics, counter crime and drugs, and inculcate a culture of lawfulness and responsible behaviour among young minds.
Officials welcomed the initiative, emphasizing that engaging young people, families and educators effectively was critical to efforts aimed at building back better from the pandemic.
This activity contributed to SDG 4 and SDG 16: https://sdg-tracker.org/
(In partnership with the Central Board of Secondary Education, Government of India)
UN entities involved in this initiative
UNODC
United Nations Office on Drugs and Crime