Organizers
UNHCR, UNICEF, UNV
Sustainable Development Goals
Quality Education
Contact information
rcs-unrco.india@un.org
12 August 2020 | 12:00pm - 2:00pm
Shine Your Light: #TalentUnbound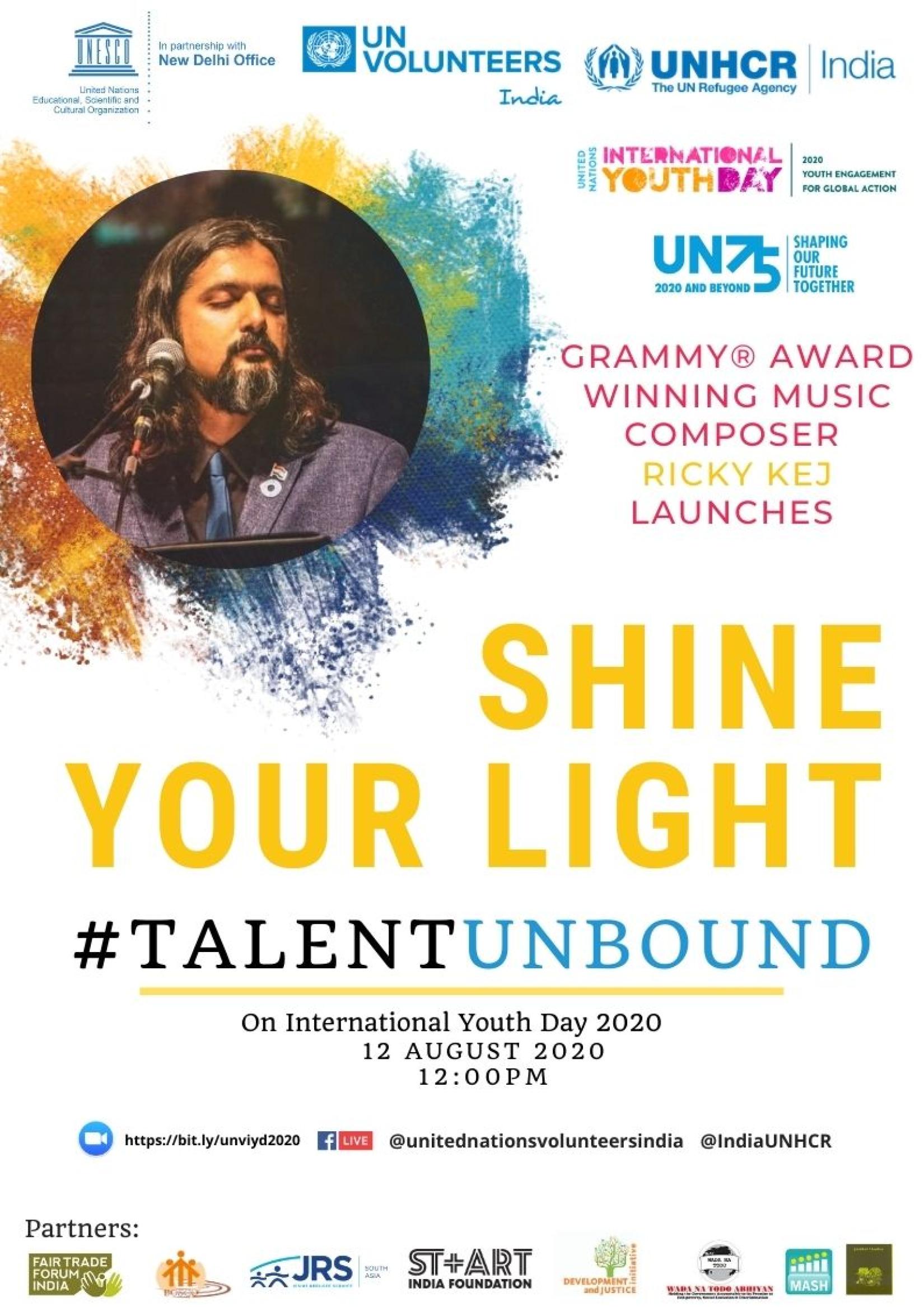 Location
New Delhi
55 and 73 Lodhi Estate
110003 New Delhi
India
12 August 2020 | 12:00pm - 2:00pm
About the event
"Shine Your Light: #TalentUnbound" is a digital talent hunt platform that is being
launched on the International Youth Day 2020 to identify and promote talent from the
youth in India. The theme for this year's Youth Day is 'Youth engagement for global
action' COVID-19 pandemic has impacted the avenues available for youth to gainfully
utilize their energy and talent. This platform is being created to reach out to the youth
and provide an avenue to showcase their talents and to keep them engaged. As an
outcome of their event, it will generate positive stories and nurture talents.
Link:
https://www.facebook.com/unitednationsvolunteersindia/
https://www.facebook.com/IndiaUNHCR
For more details: See here