---
Start: 2018-01-01
End: 2022-12-31
Entities
14
Implementing Partners
0
Investing Partners
0
Women are central to the growth and development of a society and a nation and instrumental in achieving the Sustainable Development Goals. It is estimated that India can increase its 2025 GDP, by 16 percent and 60 percent by enabling women to participate in the economy on par with men. Achieving gender equality would generate about $700 billion USD of additional GDP by 2025, increasing GDP growth by 1.4 percentage points.
Over the past two decades India has witnessed a significant improvement in women and girls' lives, including decline in fertility rates, rise in educational attainment, and increased opportunities due to high economic growth.
India is home to estimated 464 million young people, nearly 37.5% of the population in the 15-29 age group. This is the 'demographic dividend' that can drive India's economic growth to 2030 and support achievement of the SDGs. With investments that promote an enabling environment, young people will be able to demand information and services, to be safe and healthy, to end discrimination and violence, especially against girls and women, and to help create and sustain a civil society.
Challenges
Women are amongst the most marginalised sections of the Indian society. Deeply embedded patriarchal structures and practices have contributed to India ranking 123 out of 189 countries in the UNDP Gender Inequality Index (GII) 2020 and 140 out of 156 countries in the Global Gender Gap Index (GGI) 2021.
India ranked 123 out of 189 countries in the UNDP Gender Inequality Index (GII) 2020 and ranked 140 out of 156 countries in the Global Gender Gap Index (GGI) 2021.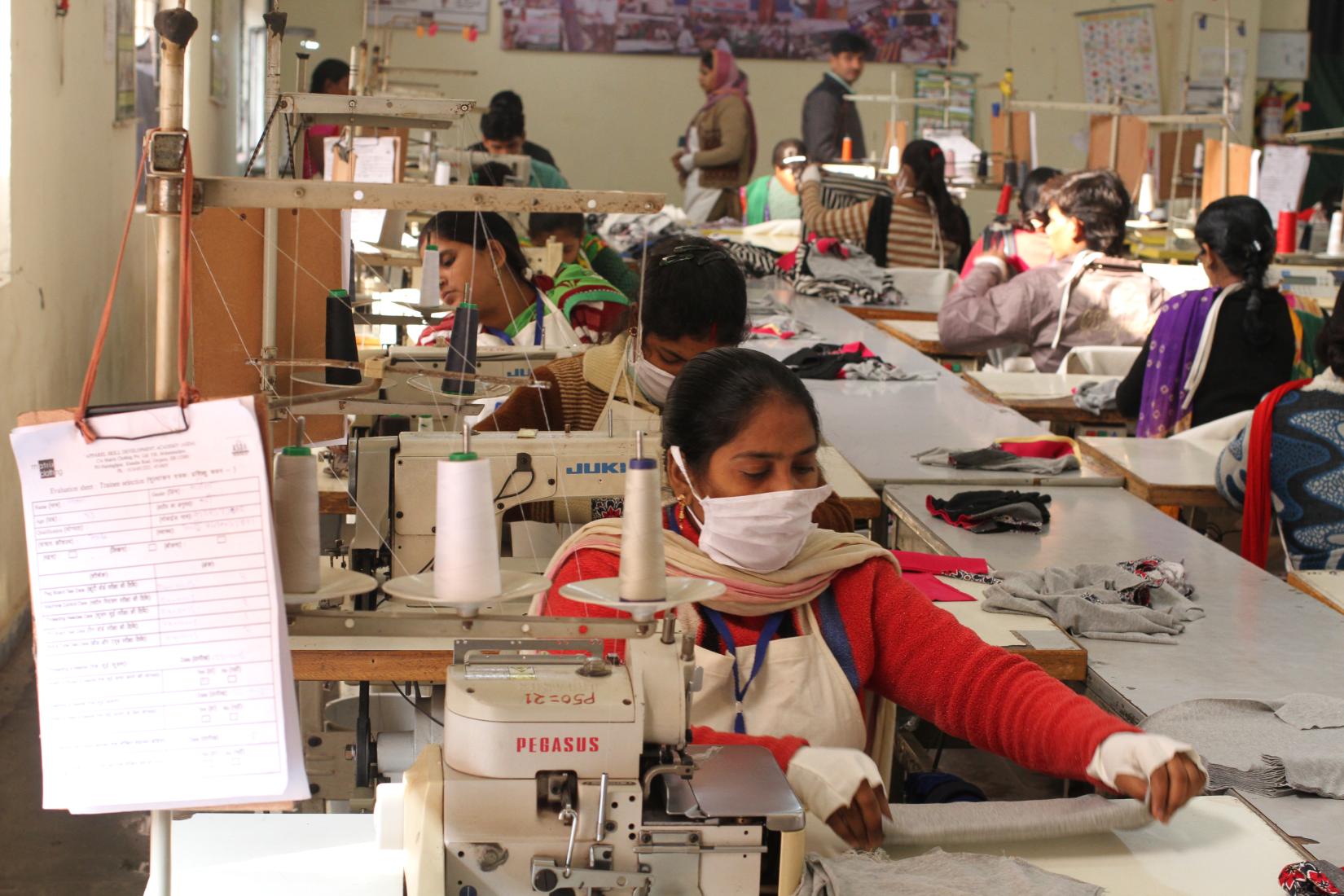 Nearly 150 million women were part of the workforce in India, representing about 20 percent of the labour force that is engaged in any form of work in the market economy. This is much lower than the global average of 40 percent. This figure further dropped to 16% in 2020, as a direct impact of the pandemic. At 17 percent, India has a lower share of women's contribution to GDP than the global average of 37 percent.
Unpaid care duties remain a significant barrier, with women, on average, spending 352 minutes per day on unpaid work. Moreover, women comprise only 14% of all landowners in India. Women comprise 42% of agricultural labour, but own 9% of land. Mobile and internet access by women remains poor with only 21% women using mobile internet, preventing them from accessing financial services, education and jobs.
Violence against women and girls is a violation of their basic human rights. It affects their mental, physical, and sexual well-being, it prevents them from participating fully in society and the workforce, and it generates large economic costs impacting national budgets and overall development. The declining child sex ratio, the practice of gender-biased sex selection, and child marriage all illustrate the extent to which gender discrimination and gender inequality are deeply ingrained. Even among women, those belonging to vulnerable communities like Dalit, Adivasi, other Scheduled castes, tribal, indigenous minorities and women with disabilities, face multiple forms of discrimination and inequalities.
With increasing unemployment and access and availability of quality education going down, the youth of India are unable to access opportunities of growth and employment. A comprehensive approach is needed to address the concerns of young people in a holistic manner, driven by volunteerism, participation and leadership of young people.
COVID-19
During the initial months of the COVID-19 pandemic, the National Commission for Women reported two-fold increase in the complaints of Gender Based Violence (23,772 complaints). Similarly, Childline India helpline reported that 30% of the calls (92,000 calls) received during lockdown were related to Violence against Children. There was also a rise in Child Marriages, Forced or Early Marriages. Trafficking of women and girls too has been rising.
Many of the structural disadvantages women face have worsened with the COVID-19 pandemic. Women have lost more jobs than men; women owned MSMEs have lost revenues and face closure; women's burden of unpaid care work has increased; and learning outcomes for girl children have been affected.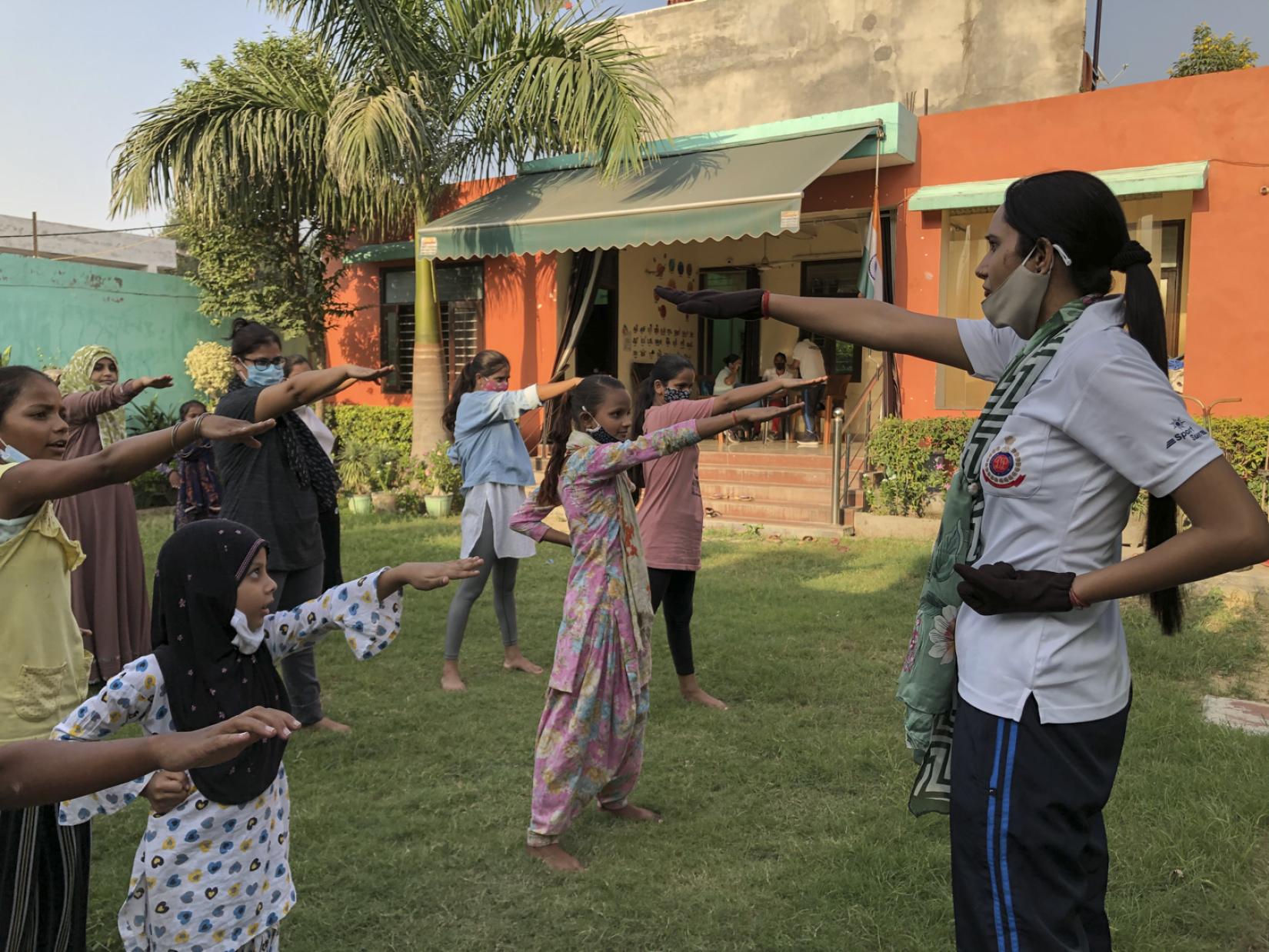 Government initiatives
The government has prioritized ending violence against women and introduced special measures to combat trafficking of women and girls, domestic violence, and sexual harassment. It has stepped up efforts to introduce and integrate gender in policy programming. In January 2015, the Beti Bachao Beti Padhao (Save Daughter, Educate Daughter) initiative to save and empower the girl child was introduced and is gathering momentum nationally. Skilling and employment programmes for women, along with microfinance services, are reaching underprivileged rural women in distant corners of the country. Legislation to address sexual harassment, domestic violence and unequal remuneration is also being strengthened.
The National Livelihoods Mission has organized women into over eight million Self Help Groups that are linked to banks and are benefitting from an annual credit uptake of $7.7 Billion. Additionally there are targeted initiatives for women such as the Maternity Benefit Programme (PM Matru Vandana Yojana) which provides partial compensation for the wage loss in terms of cash incentives.
The Government of India's vision to empower young people is articulated in the National Youth Policy 2014. The policy identifies five well-defined objectives and 11 priority areas, and suggests policy interventions in each. The priority areas are education, skill development and employment, entrepreneurship, health and healthy lifestyle, sports, promotion of social values, community engagement, participation in politics and governance, youth engagement, inclusion and social justice. The government has undertaken initiatives to enable youth to fully participate in the job market and gain access to employment services. It has launched skill development programmes to build the capacity of rural youth, especially those belonging to the below poverty line (BPL) and scheduled caste and tribe categories. Efforts have been made to address health-related issues, physical development, digital inclusion, juvenile crime and delinquency, drug abuse, discrimination against young women, and other youth-specific
To improve schemes and initiatives towards gender empowerment, government is focusing on aggregating gender-sensitive data. NITI Aayog's SDG India Index & Dashboard has been monitoring Goal 5 performance in States and UTs based on 8 National Indicators with availability of data at sub-national levels to ensure comparability across the country.
UN's support
The priority area group on gender equity (convened by UN Women) strengthens the impact of the UN's work on gender equality by (i) broadening the knowledge base on gender issues; (ii) joint programming, advocacy, research and communications; and (iii) overseeing and supporting the UN's joint support for gender equality through inter-governmental platforms such as the Post-2015 Agenda, Beijing +20, the Commission on the Status of Women and UN Security Council Resolution 1325.
Programme cooperation with UN system agencies will contribute towards:
Increased protection of children and women from all forms of violence, abuse, and exploitation, including domestic violence, trafficking, and sexual and other types of exploitation
Eliminating all harmful practices such as gender biased sex selection, child and forced marriage and female genital mutilation (FGM), dowry, and other similar discriminatory practices
Increased access to and ownership of economic assets such as land, loans and homes
Greater recognition of unpaid care and domestic work
National data systems that better capture the informal, mobile, often unpaid and multitasking nature of women's work
Increased access to justice for women and girls, particularly those from marginalised communities
New legislation and policies that protect the rights of women, girls, and young people
Gender-responsive budgeting and planning at the national and state level
Expanded opportunities for the active social, political and economic participation of young people
Increased availability of high-quality, timely, and reliable data disaggregated by gender, disability and age, including data for children and young people from 0 to 24 years. This will enable robust policy and programme formulation, monitoring, and learning
---
UN Women: United Nations Entity for Gender Equality and the Empowerment of Women
UNICEF: United Nations Children's Fund
UNFPA: United Nations Population Fund
UNDP: United Nations Development Programme
UNV: United Nations Volunteers
FAO: Food and Agriculture Organization of the United Nations
WFP: World Food Programme
WHO: World Health Organization
UNESCO: United Nations Educational, Scientific and Cultural Organization
IOM: International Organization for Migration
UNODC: United Nations Office on Drugs and Crime
UNHCR: United Nations High Commissioner for Refugees
UNAIDS: Joint United Nations Programme on HIV/AIDS
UN ESCAP: United Nations Economic and Social Commission for Asia and the Pacific
Goals we are supporting through this initiative
Background Documents