---
Start: 2018-01-01
End: 2022-12-31
Entities
9
Implementing Partners
0
Investing Partners
0
India has been making sustained efforts to ensure economic growth, job and entrepreneurship opportunities and through these, increase prosperity. Growth in India has been over 7 % between 2000-2016 after which the economy started to slow down. COVID-19 and ensuing full and partial lockdowns in 2020 and 2021, have worsened this further. The Economic Survey estimates a growth of 9.2 % in 2021-2022.
The Indian economy is dominated by small and mostly informal businesses. Around 69 per cent of all businesses employ fewer than 10 people (totaling 325 million) while 58 per cent are micro-enterprises employing fewer than six.
India is a country of youth, with nearly 37.5% of the population in the 15-29 age group. Hence, skilling and employment are critical issues.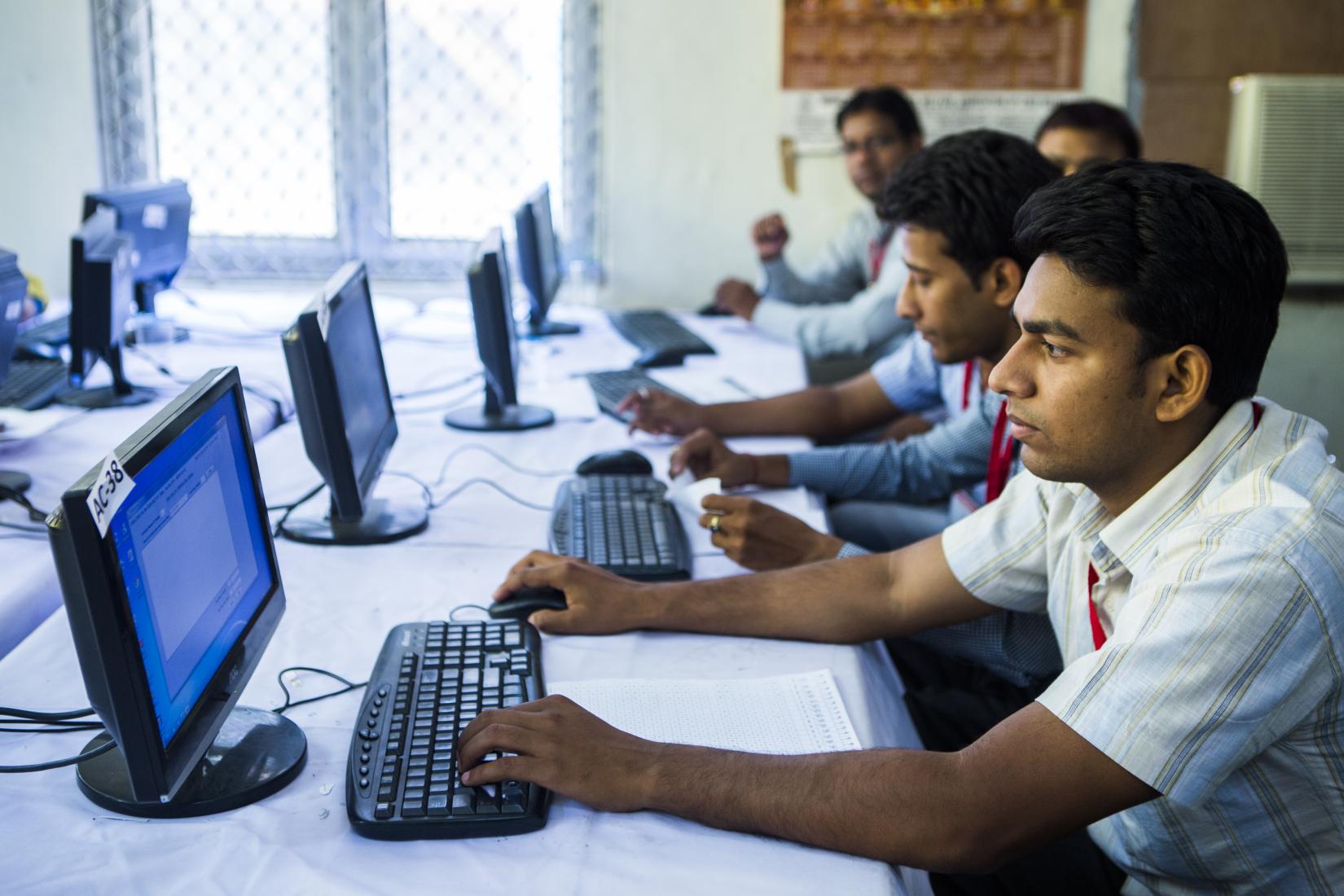 Urban casual workers in 2017-18 made up 15 per cent of urban employment, around 19 million people. An estimated 118 million workers in India are casually employed, representing around 25 per cent of the total Indian workforce, while slightly more than half or 246 million are self-employed.
About 14 million Indian workers migrate annually in search of a better living and resources to send back to their families. Women constitute 70 percent of internal migrants.
Challenge
India's high rates of economic growth over the past two decades have not been accompanied by the creation of enough decent jobs. Unemployment rates that have traditionally been low in India started to rise from about 2016 and were over 7% in 2020.
Lockdowns and closures to contain the spread of COVID has impact employment and entrepreneurship. Many small scale enterprises and even MSME's have been forced to shut down. 2020 saw large scale migration from urban centres to rural areas as migrant and daily wage workers lost jobs.
A large proportion of workers – over 80 percent - work in India's unorganised sector. These informal workers are largely marginalised from employment rights, benefits and social protection. More than half of the non-agricultural working population is absorbed into the informal economy where employment growth remains concentrated in low-productivity sectors, such as construction. A major challenge is to support the preponderance of unskilled workers in India, who are mainly engaged in informal sectors with low productivity. Presently only 2 percent of the total workforce in India has formal skills training.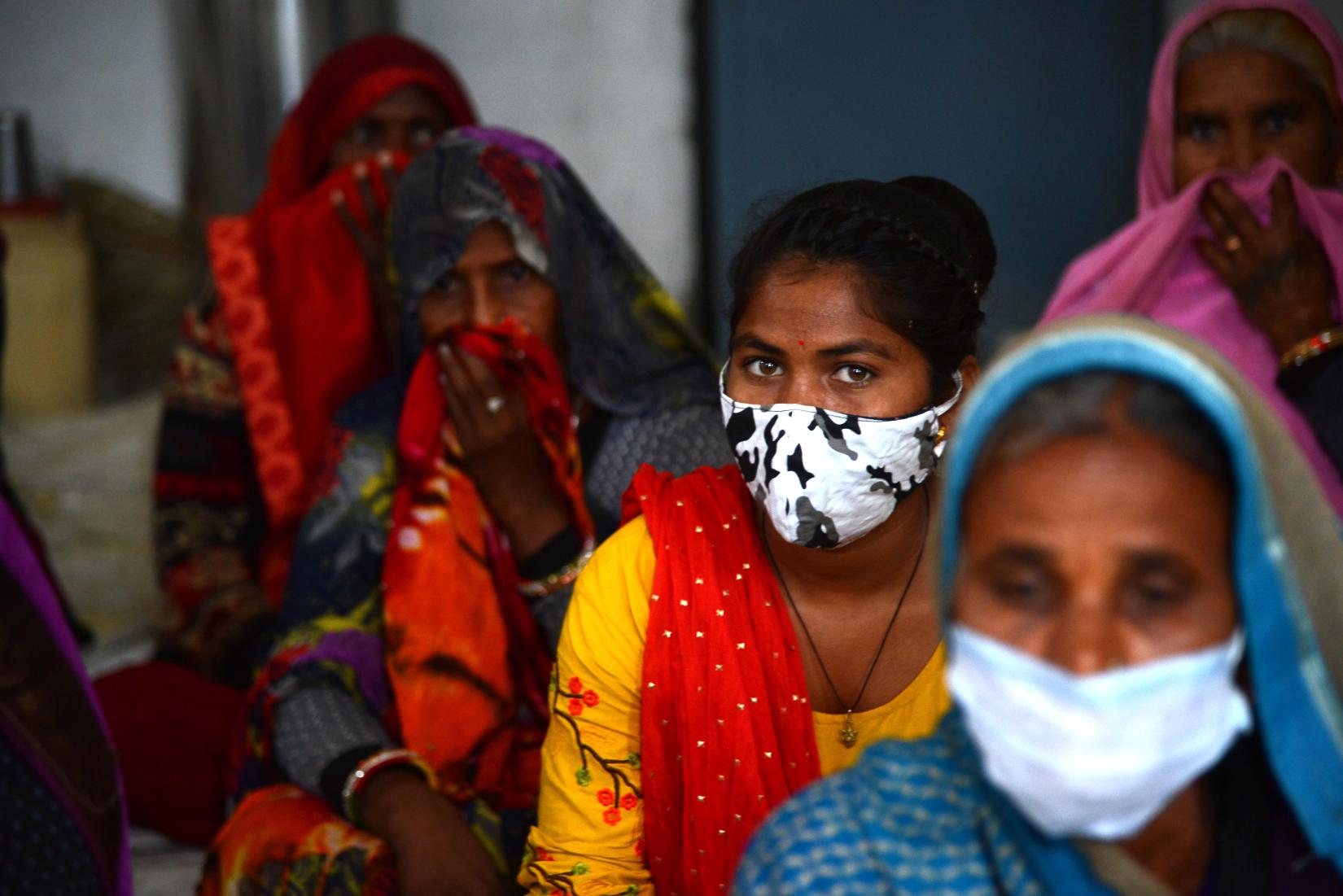 Nearly 150 million women were part of the workforce in India, representing about 23 percent of the labour force that is engaged in any form of work in the market economy. The global average is 40 percent. This dropped to 16 % in 2020  reflecting the impact of the pandemic. At 17 percent, India has a lower share of women's contribution to GDP than the global average of 37 percent. The economic impact of achieving gender equality in India is estimated to be $700 billion of added GDP in 2025—upping the country's annual GDP growth by 1.4 percentage points.
Migrant workers and displaced populations constitute a sizeable population. Their movement is driven by factors such as better earnings and services in urban areas, or landlessness and drought. Most rural migrants work in the informal sector and settle down in low-income urban settlements or slums, with non-existent infrastructure and limited access to services, especially health services.
Producers of goods and services, particularly those in the primary sector, face severe constraints in accessing input and product markets at reasonable terms of engagement.
Investment in skills for vulnerable groups can make economic and employment growth more inclusive. Among the 13.4 million people with disabilities of employable age (15-59 years), 9.9 million are unemployed or marginally employed. A range of policies and strategies have been put in pace to increase skills and employability.
Government interventions
The Ministry of Skill Development and Entrepreneurship (MSDE), with an enabling framework to facilitate job creation and entrepreneurship, as well as attract private investment. Steps are also being taken to attract foreign direct investment and catapult manufacturing growth. The Pradhan Mantri Kaushal Vikas Yojana (Skill India Mission) is MSDE's flagship scheme to enable young Indians to take up industry-relevant skills training and improve their employability. The government's commitment to ensuring that young Indians are ready to compete in the labour market is demonstrated by the breadth of skilling programmes it has made available: National Apprenticeship Training Scheme, Deen Dayal Upadhyaya Grameen Kaushal Yojana, National Urban Livelihoods Mission, and the National Rural Livelihoods Mission. The National Career Service, launched by the Ministry of Labour and Employment, aims to provide job matching services in a transparent and user friendly manner.
Several national flagship schemes such as Make in India, Start-up India, Stand-up India (a bank loan programme to assist Scheduled Caste, Scheduled Tribe and women borrowers to set up a greenfield enterprise), and Digital India, have been launched to spur the creation of more productive and higher skilled micro, small and medium enterprises, which would accelerate labour demand and job creation. The Atal Innovation Mission endeavours to promote a culture of innovation and entrepreneurship by providing a platform for the generation and sharing of innovative ideas, alongside an incubator to mentor and support innovators.
UN support
The UN priority group on skilling, entrepreneurship and job creation partners with the government to strengthen:
Innovative job creation and entrepreneurship strategies and programmes to ensure that the ongoing structural transformation of India's economy is inclusive of young people, women, migrant workers and other marginalised groups. Efforts will concentrate in low-income states and districts and the North-East, and sectors including micro, small and medium enterprise (MSME) development, rural labour markets, labour intensive manufacturing, infrastructure development and new sectors such as green industry and affordable housing
Improved targeting, quality, and delivery of employment and skills training programmes at state- level
Enhanced strategies and support for school-to-work transition
Labour market information systems
Capacity for Science, Technology, and Innovation Policy (STIP), including facilitating strengthened capacity of women in science
Innovative life skills initiatives for young people, along with initiatives for digital literacy
Design and implementation of state-level social protection systems and support programmes for decent work and entrepreneurship
A knowledge-sharing platform to support state and local governments, and other stakeholders to share information and scale-up proven strategies and approaches
Increased abilities of the government, private sector and civil society actors to increase access for poor producers to factor and product markets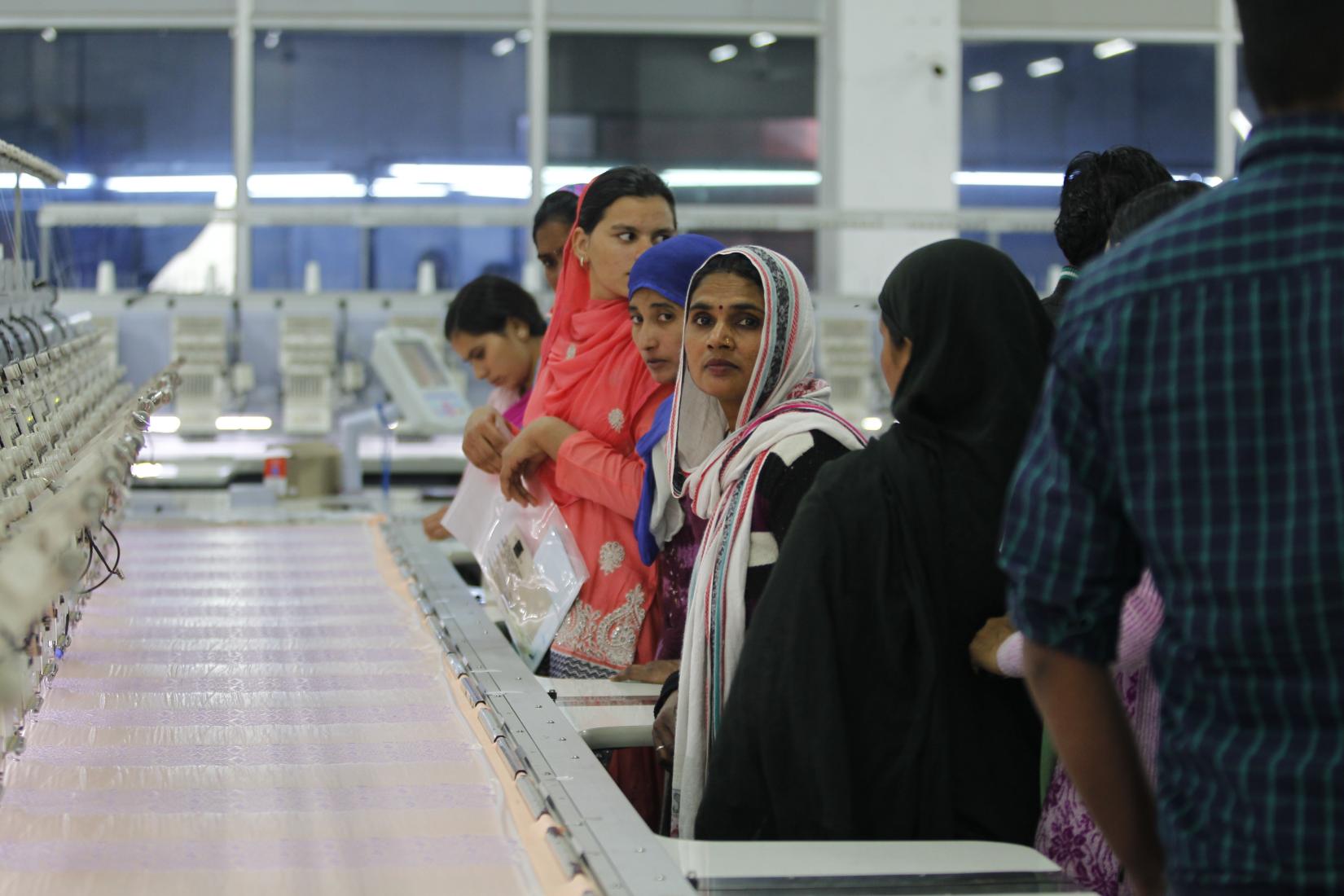 ---
ILO: International Labour Organization
UNIDO: United Nations Industrial Development Organization
IOM: International Organization for Migration
UNDP: United Nations Development Programme
UNFPA: United Nations Population Fund
UN Women: United Nations Entity for Gender Equality and the Empowerment of Women
UN-Habitat: United Nations Human Settlements Programme
UNESCO: United Nations Educational, Scientific and Cultural Organization
UN ESCAP: United Nations Economic and Social Commission for Asia and the Pacific
Goals we are supporting through this initiative
Background Documents