Organizers
MGIEP, RCO, UNESCO, UNICEF, UNV
Sustainable Development Goals
Quality Education
Industry, Innovation and Infrastructure
Reduced Inequalities
Partnerships for the Goals
Contact information
rcs-unrco.india@un.org
Talking Across Generations (TAG): Ethics of Artificial Intelligence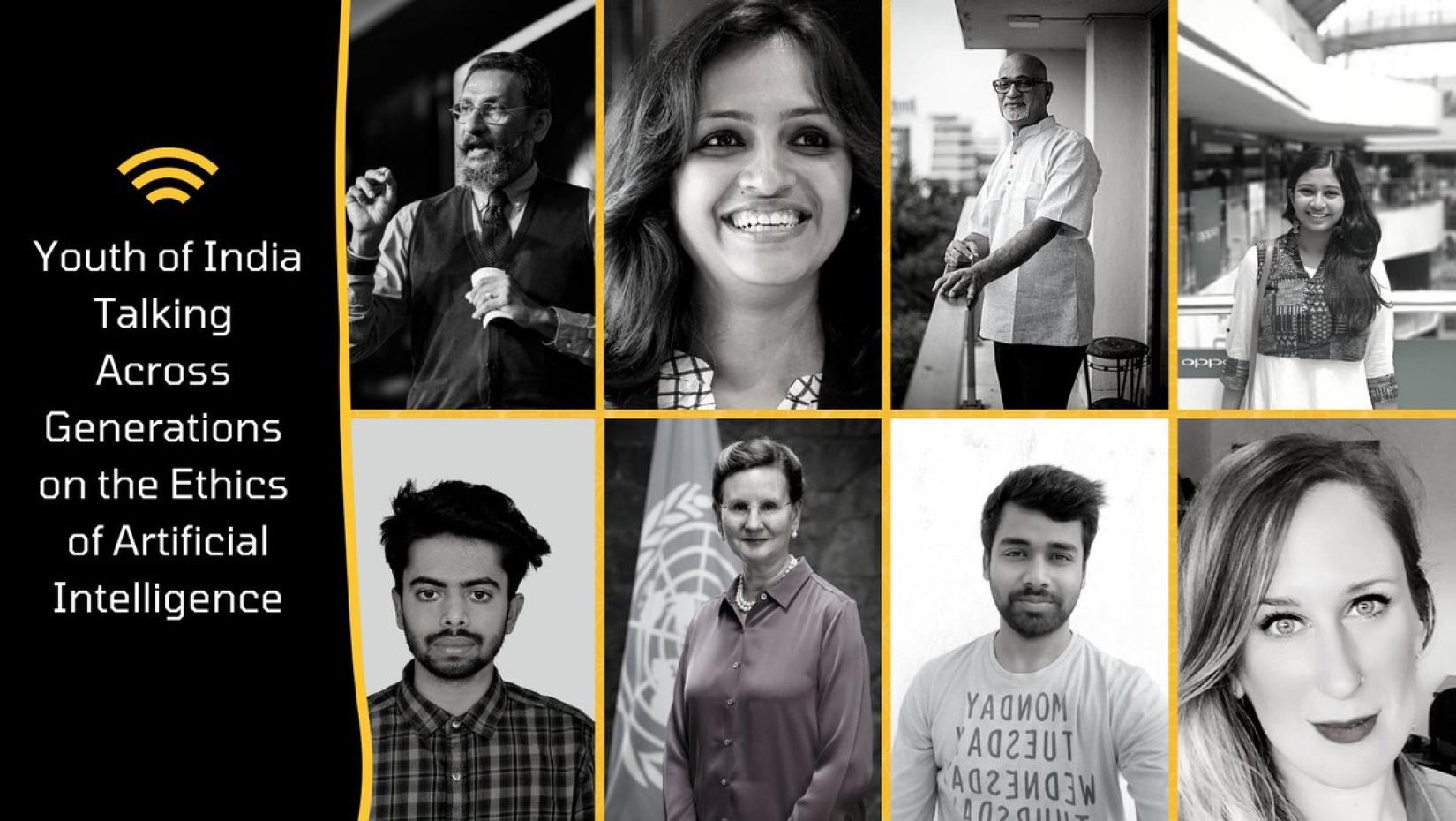 Location
New Delhi
UN Resident Coordinator's Office UN House
55 and 73 Lodhi Estate
110003 New Delhi
India
About the event
In the spirit of putting youth at the centre of policymaking on the issues that directly affect them, UNESCO MGIEP, UNICEF India, and the United Nations in India organised a pan-India online discussion and live dialogue on the positive and negative effects of Artificial Intelligence with the aim to formulate a youth-led Ethics of AI with actions and safeguards.
The dialogue Talking Across Generations on the Ethics of Artificial Intelligence went live on Thursday, 1 April from 4.00 pm – 5:30 pm IST.
After careful evaluation, UNESCO MGIEP selected 6 youth champions from across India to participate in a power-packed LIVE dialogue with 3 global experts:
Ms Renata Dessallien (UN Resident Coordinator in India)
Dr P Anandan (CEO, Wadhwani Institute for Artificial Intelligence)
Ms Sasha Rubel, PhD (Programme specialist in the Digital Innovation and Transformation Section of the Communication and Information Sector, UNESCO)
The free-flowing, non-hierarchical, and open dialogue was moderated by Dr Anantha Duraiappah (Director, UNESCO MGIEP).
All comments from the prior online discussions and the Dialogue will further be synthesized into a Policy Brief to inform the Government of India.
Learn more about the event here.
Missed the dialogue? Don't worry! You can catch the full conversation here.